Kaiju Tan's infamous squishy sofubi Mimimonster returns in an all new edition inspired by the horror classic  A Nightmare on Elm Street, on the beloved Freddy Krueger to be exact.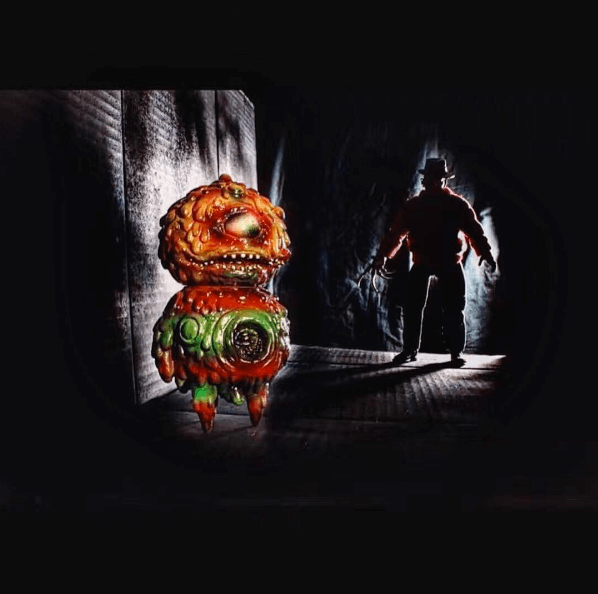 The 5.5 inches tall sofubi classic has neck articulation and now "wears" the classic Krueger green & red sweater in this edition limited to 30 pieces. Did you know that Wes Craven chose to make Freddy Krueger's sweater colors red and green after reading that they were the two most clashing colors to the human retina? Well, know you do!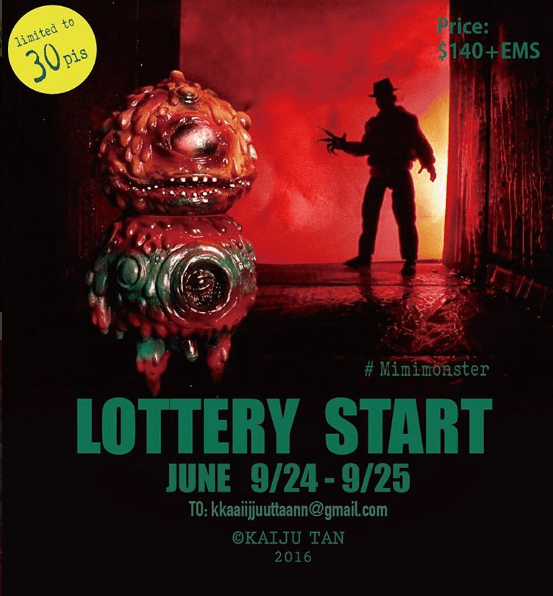 As usual sales will go down as a lottery. If you're interested in getting this squishy nightmare send your name, address, country, phone number and PayPal account to [email protected].  Freddy Mimimonster will set you back $140/£107 plus shipping!
Sweet dreams!!!
Follow Kaiju Tan on Instagram.
*pics via Kaiju Tan
Have you voted for The Toy Chronicle yet? Go ahead and cast your vote in the BEST BLOG category! We will forever love you! http://designertoyawards.com/node/6589/vote