Made By Forbes who's known for creating original products for good living. A wide range of display cases, toys, furniture, soft goods and art you name it their up for it! Today Made By Forbes is gonna light up your life (and possibly your space) with Junior Luxo 2.0! Customised Dunny into a fully working lamp. Certainly brightened up our day.
Plenty of colours to choose from, but you'll have to be quick as the time of publishing this ramble many of the colours are flying off the shelves.
Junior Luxo 2.0 is a redesign of one of the most requested from Made By Forbes Illumin8 series from 2016. Upgrades include a new USB powered electrical system, changeable/replaceable bulbs, detachable magnetic base and an inline on/off switch.
[slider source="media: 81550,81548,81549″ limit="46″ width="800″ height="800″ title="no"]
[slider source="media: 81551,81552,81553″ limit="46″ width="800″ height="800″ title="no"]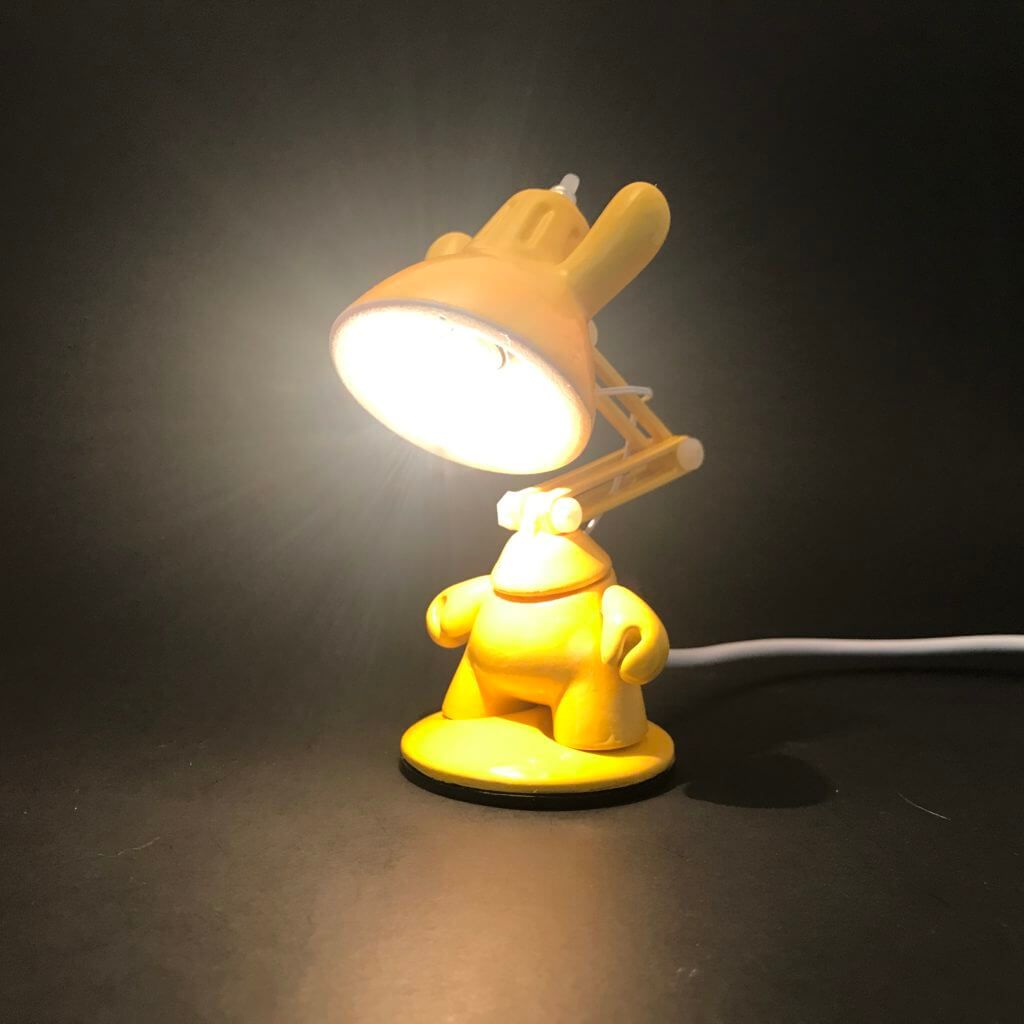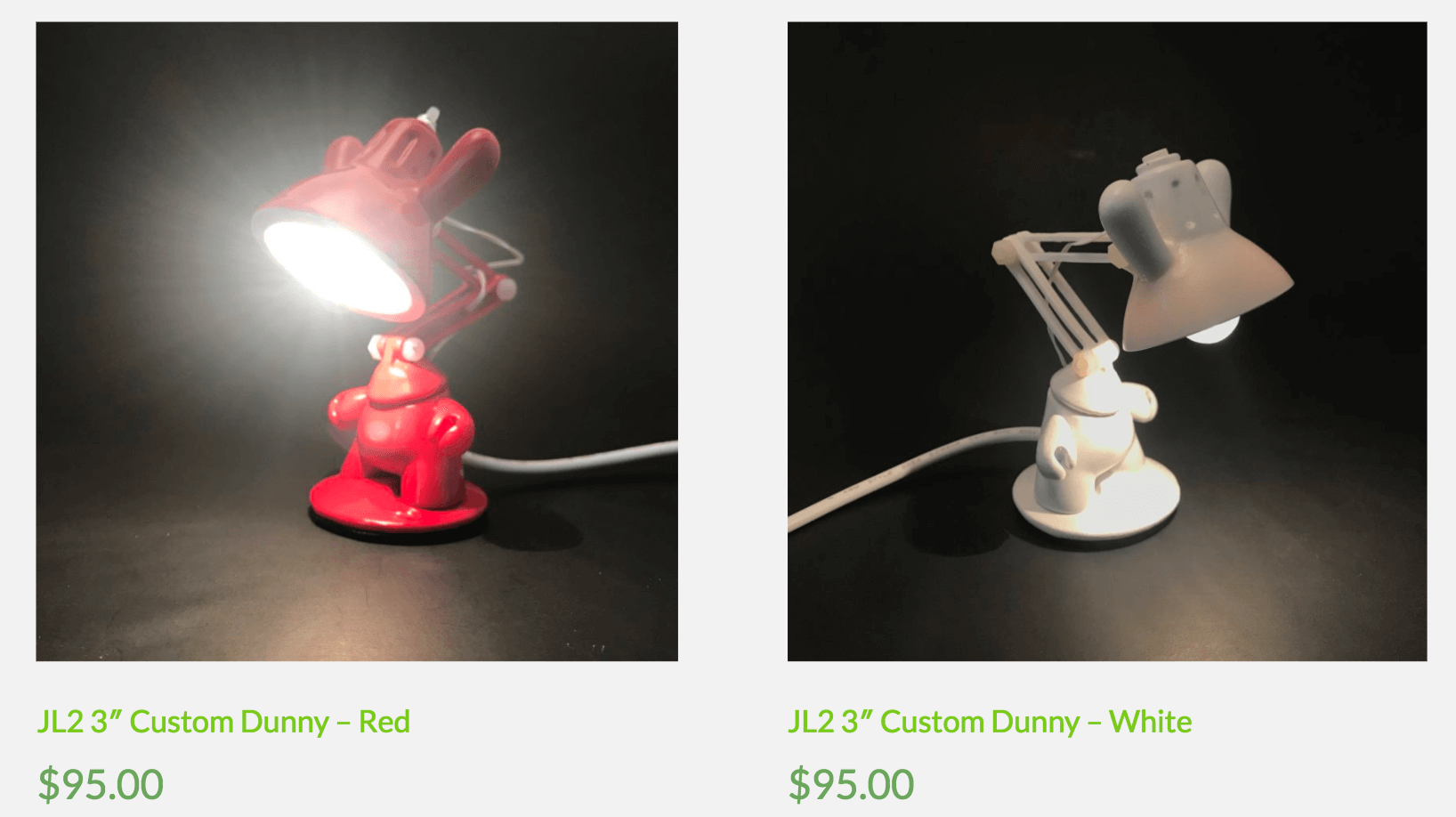 Materials: Vinyl Dunny, Resin, Electronics, Acrylic and/or Enamel Paint
Need a big one? Check out this big boy Senior Luxo Model: 001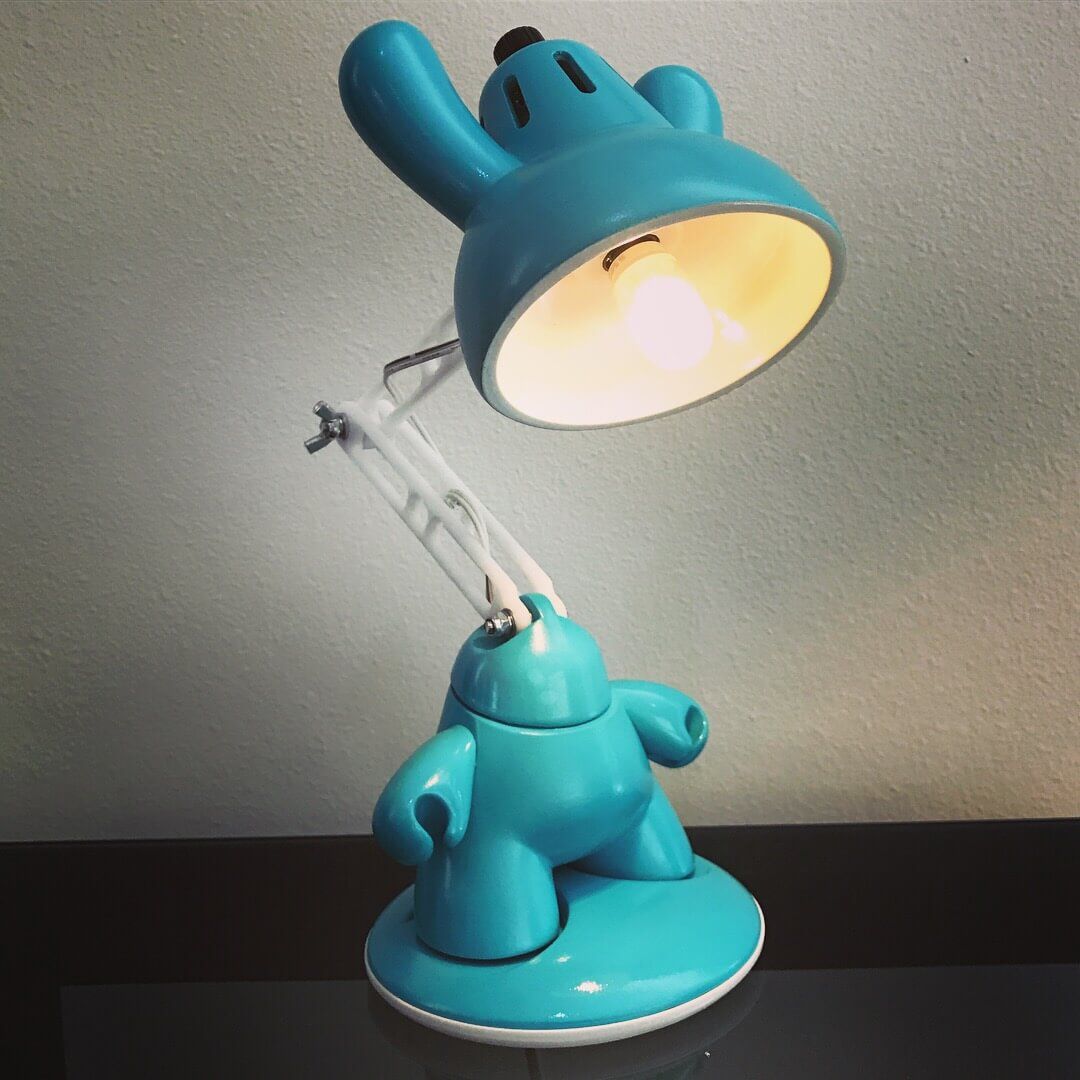 The very first edition of Senior Luxo, a fully functional custom Dunny desk lamp. Features include on/off switch on the back of the head, inline dimmer (also acts as a secondary on/off switch) on the cord, removable base, replaceable LED bulb (can also use standard filament bulbs). Sadly it's been sold but you can message Made By Forbes HERE as they take commissions, simply quote The Toy Chronicle.
Materials: Vinyl Dunny, ABS plastic, Steel Ball Bearings (for added stability), Electronics, Acrylic and Enamel Paint
Note to international buyers, Senior Luxo has a US standard plug and runs on 110v AC, so you may need an adapter for your location (Not included).
[box title="Important Details"]
WHEN: Now
WHERE: http://madebyforbes.com/shop/
[/box]
Find Made By Forbes on Instagram