Emelie Jensen AKA Tomodachi Island turning up da heat in this FREEZING climate (that's if you are based in England right now) with this custom 16″ badboy. Recognise the KAWS Dissected Companion under Emelie's added sculpt and sweet paint application? In the Shadows custom, KAWS Dissected Companion joins other artists for the "Misappropriated Icon" by StrangeCat Toys at Redefine Gallery, FL.
"In the shadows of Tomodachi Island, he dwells. No one knows where he came from or who birthed him. A seemingly hideous creature hidden by the night. He carries within him a golden heart and a piece of the starry night sky. This celestial creature with his gentle soul is believed to be a creation of the ancient Gods themselves."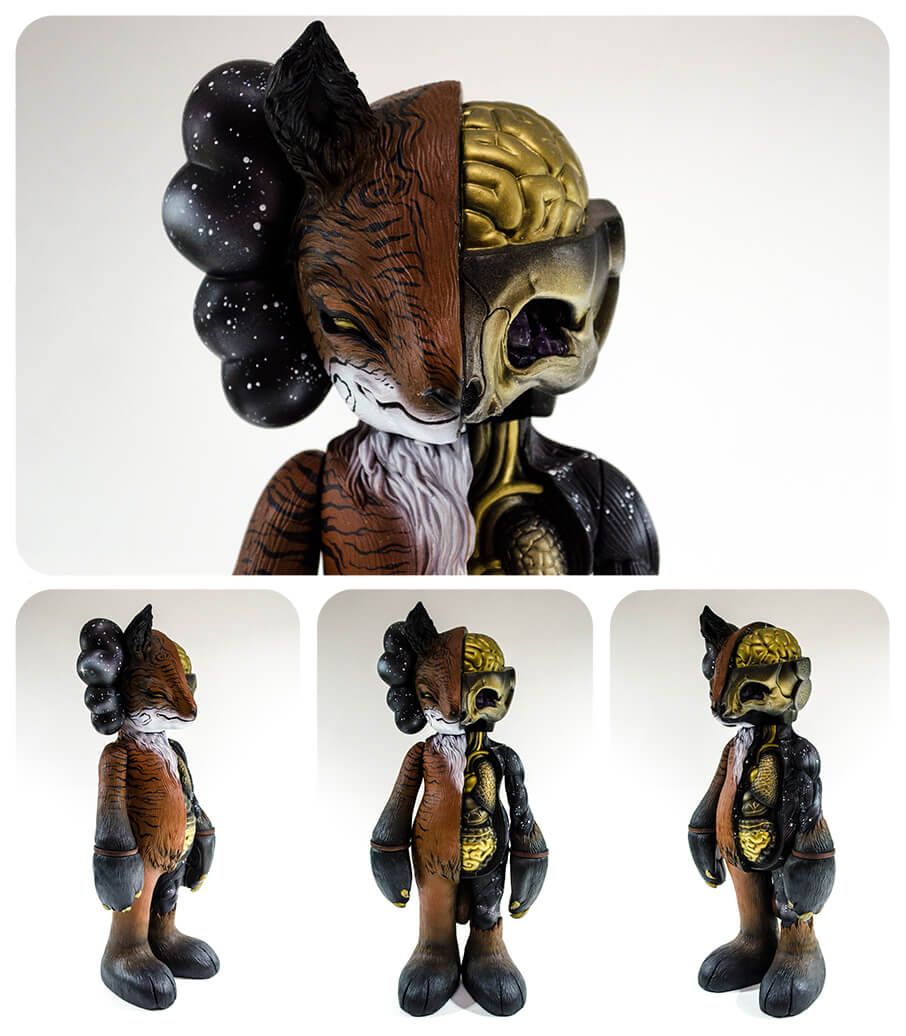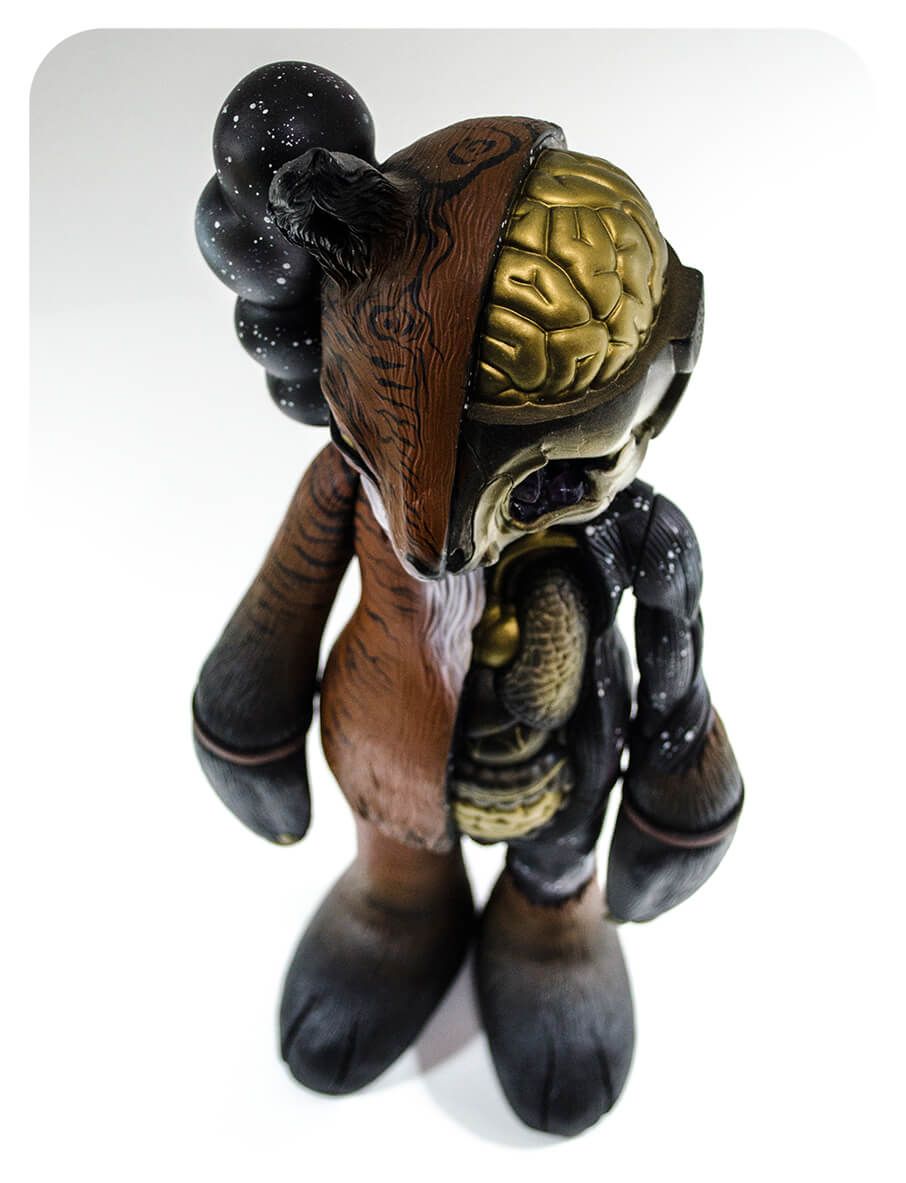 This creature has taken many turns in my head and I re-painted him twice before I was happy with the result. At first, I was inspired by the norse God Fenrir, and that is where the sculpt was born. Fenrir has a very dark story behind him though so I had to step away from that in order to fit him into the world of Tomodachi Island.

I also had to change the colour palette I first planned. I wanted him to be a dark, blueish, grey but the contrast between the night sky and his fur weren't great enough, so I had to re-think. Hence the fox colouring. And I have no explanation to the stripes, they just felt like they needed to be there.  – Tomodachi Island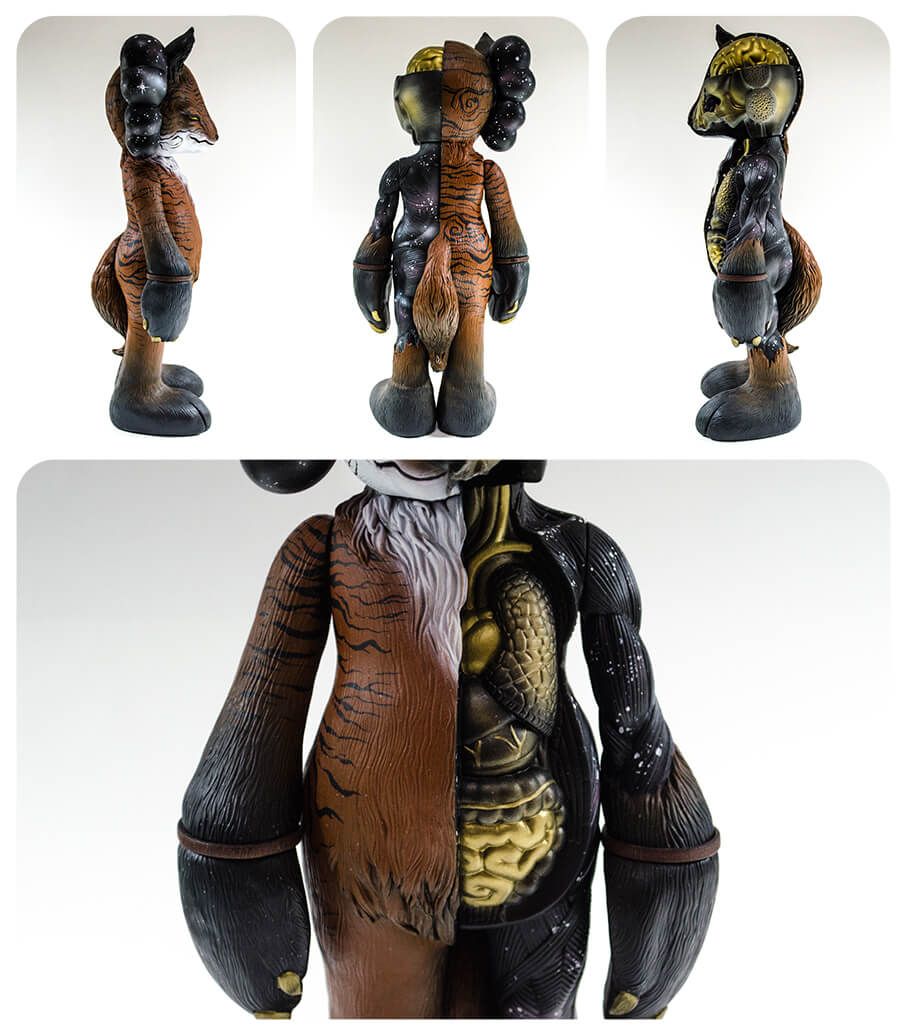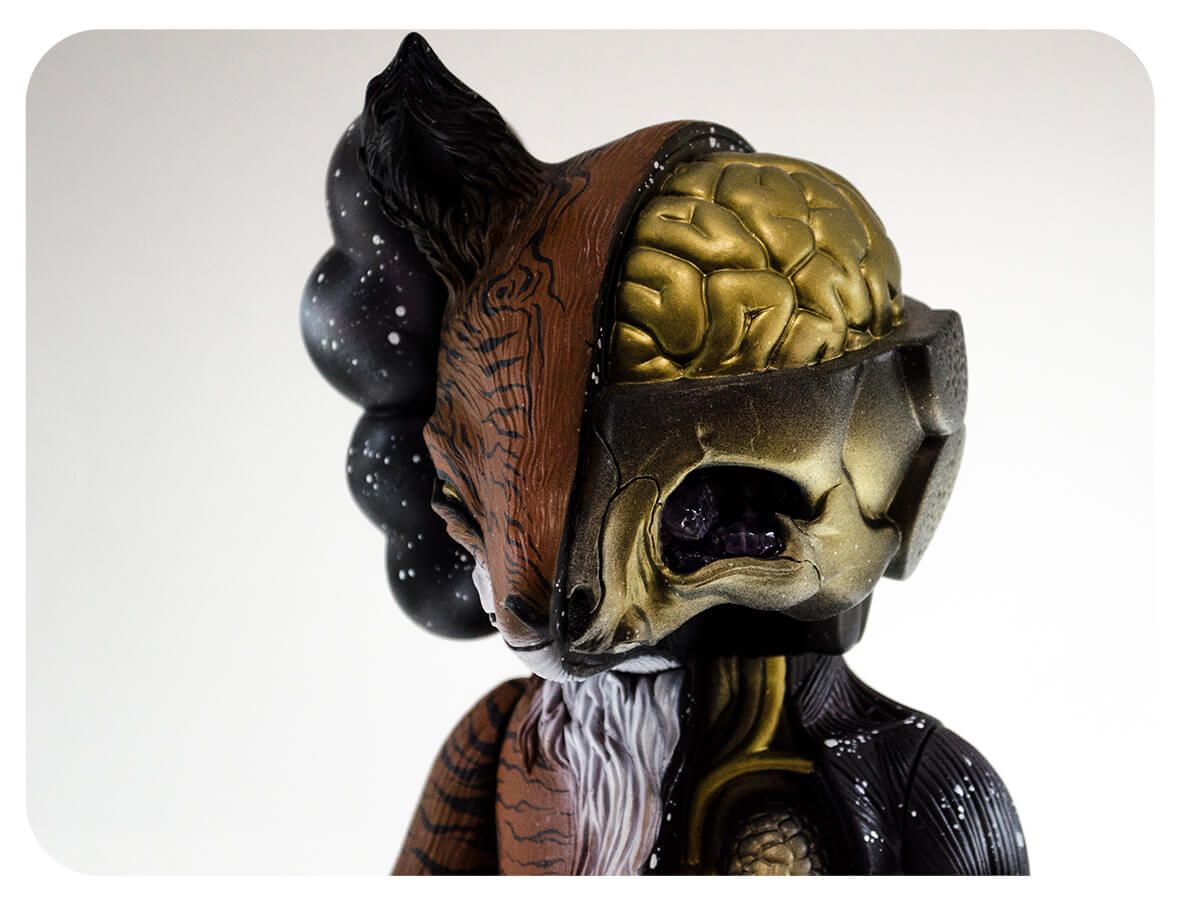 This creature will be part of the show "Misappropriated Icon" by StrangeCat Toys at Redefine Gallery, FL, on the 15th of March through to the 22nd of March, 2018.
http://tomodachiisland.com/blog/ for a closer look.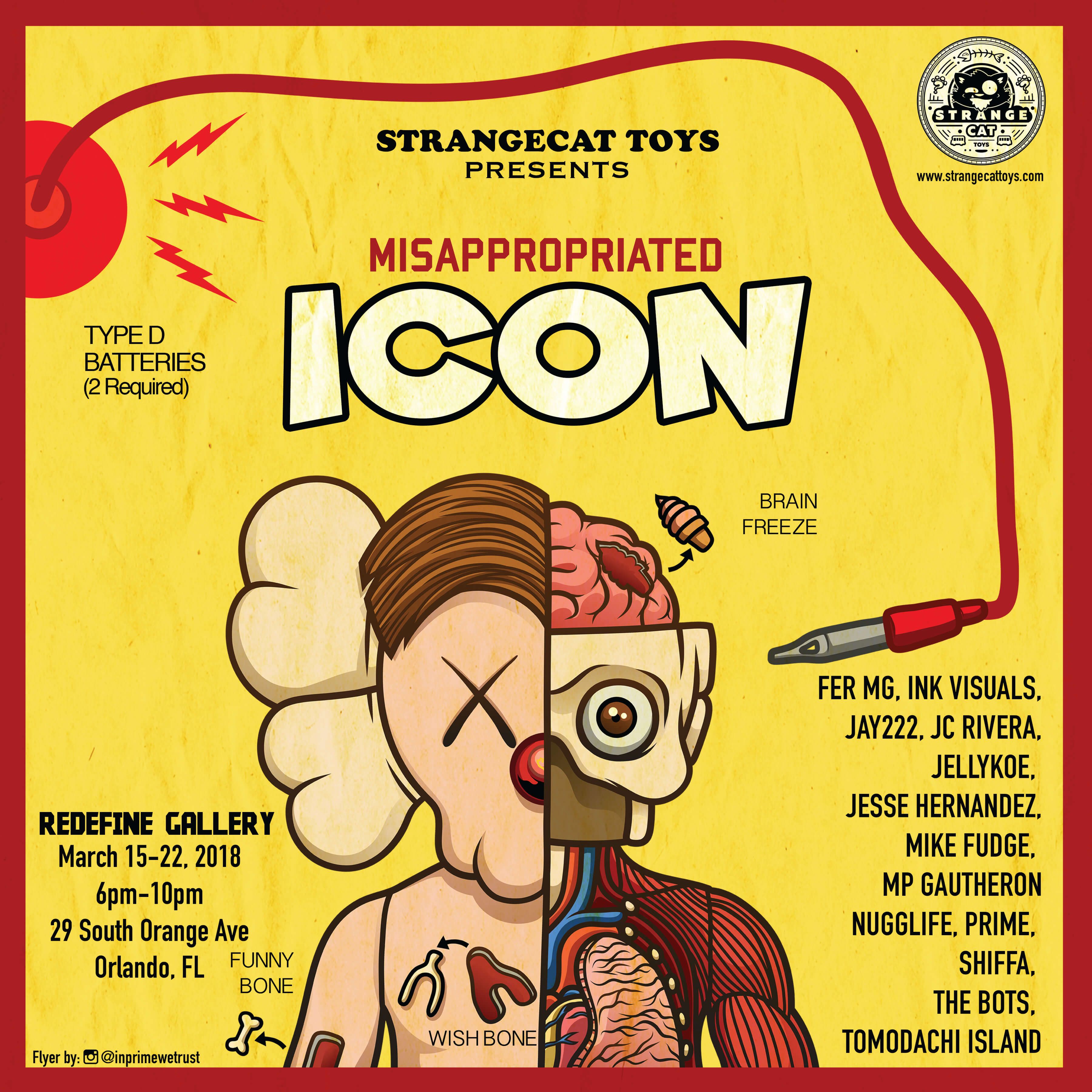 * Please note, Strangecat toys informed all artist taking part that all Kaws dissected pieces are bootlegs and to be advertised as bootlegs.
Check out our interview with Tomodachi Island HERE
If you want to get your Designer Toy news first, you should look to download our new TTC Mobile App. Designer Toy news direct to your smartphone. No dealing with social media algorithms.
It's FREE.