The final drop of MechNoiz Toys' Halloween event starts tomorrow Oct 26!
14 blind bags will be up for sale via lottery. The 'Halloween Special' SD Panzer blind bags
The iconic Panzer soft vinyl mecha appears in its Super Deformed rendition in 3 different Halloween special versions: 'Spider Pumpkin' 10/14pcs, 'Flower Bat' 3/14pcs and 'Diamond Devil' 1/14pcs. All customised by @dastar_art.
Each one priced at $60 (Worldwide Shipping Included).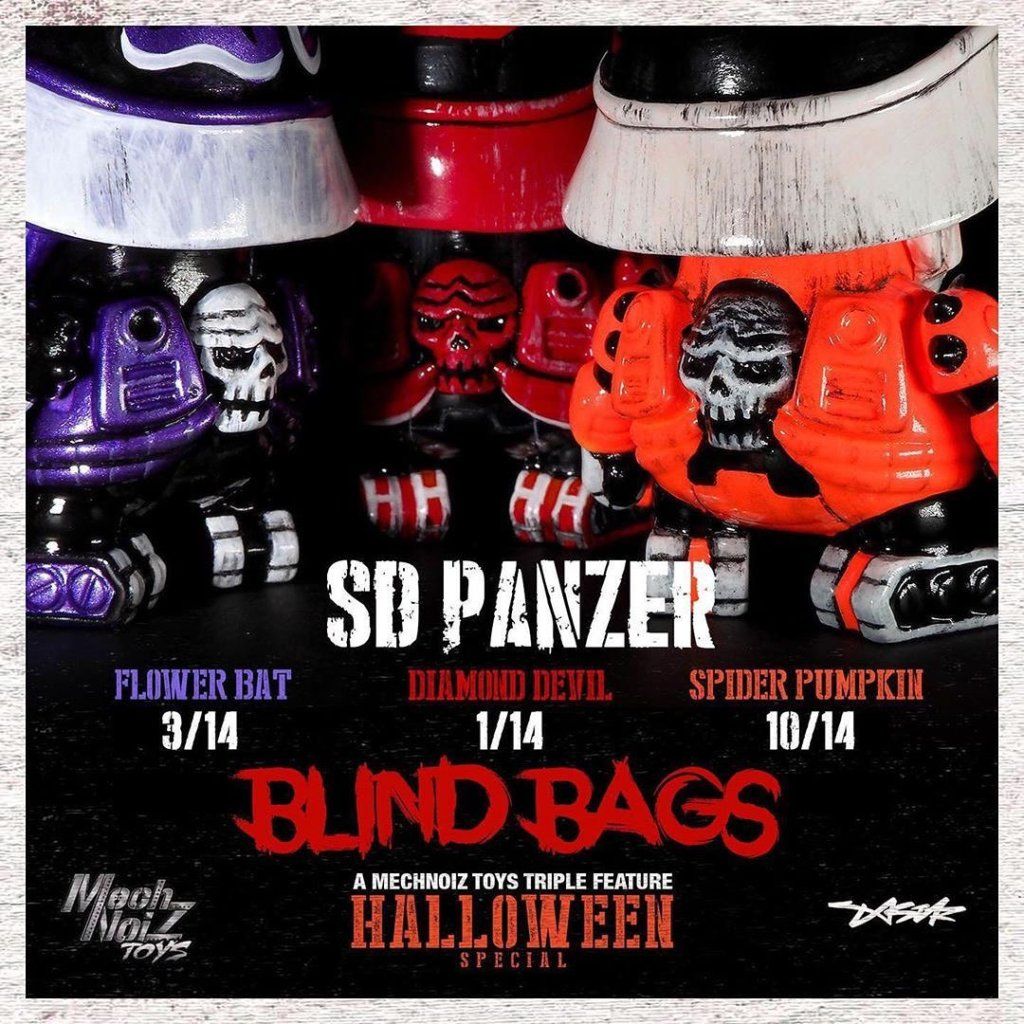 Sales on Oct 26! Stay tuned to MechNoiz at Facebook and Instagram.