What a better way to cure the Monday blues than with fresh Kaiju sofubi from Brian Mahony aka Guumon? A new lottery was announced on his facebook page, and this one is special, very special…
A rare Pumpkin Rage Daigomi prototype can be yours! Just look at that beast! We want it already!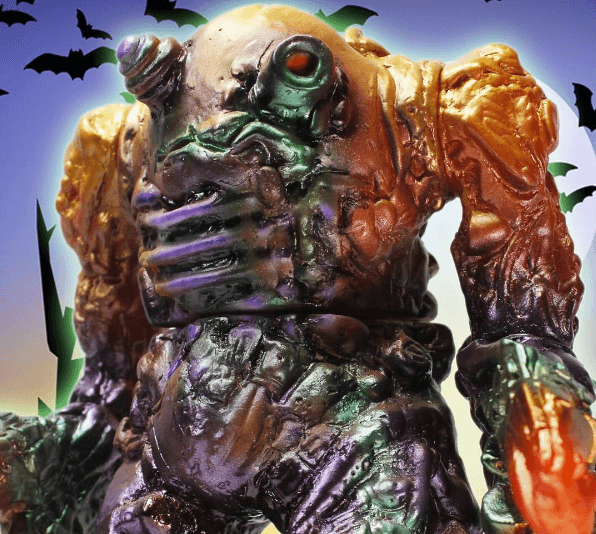 From Oct 16 to Oct 20 you must send a message to Facebook or Instagram with "I want that pumpkin rage". Winner will get the Pumpkin Rage Daigomi for $300 with free shipping inside the USA, add $50 for overseas!
Good luck and have a nice week!
Show Guumon some love on www.guumon.com, Facebook & Instagram.
*pics via Guumon