Brian Mahony aka Guumon is taking on the infernal soft vinyl figures Oltretomba. A custom run of only 3 unique pieces. Oltretomba's figures are know for that mysterious and unnerving glass eye. Brian made it even more awesome, don't believe us? Check for yourself;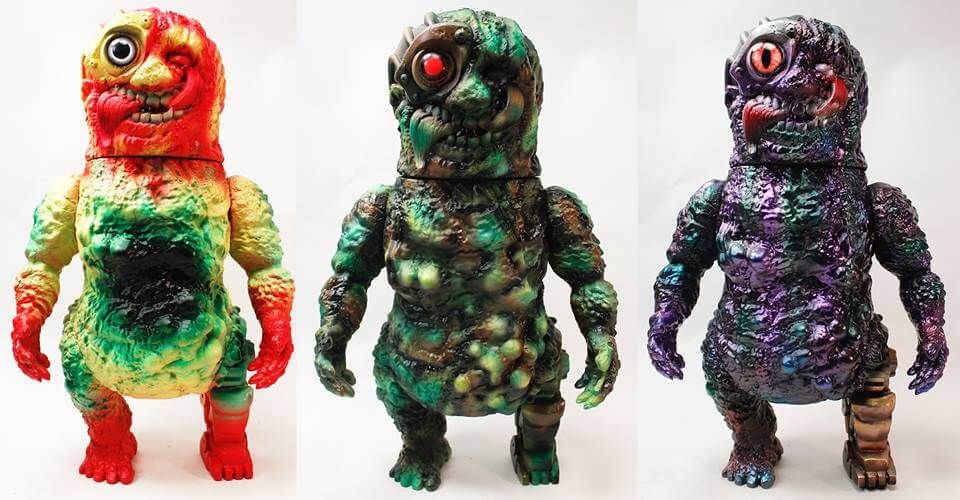 Treated with a variety of sprays, the Oltretomba's stand about 11.5 (29 CM) tall with 5 points of articulation, neck, arms and legs.
Sales will go down as lottery at Guumon's Instagram HERE. Just go over there and shoot Brian a message! Each one retails for $325.
[box title="Important Details"]
Price: $325.
Release date/time: Lottery now open!
Link to Site: DM Guumon's Instagram HERE.
[/box]
Show Guumon some love on www.guumon.com, Facebook & Instagram.
Follow OLTRETOMBA on Instagram.
*pics via Guumon