Paskalis Kunang AKA Mr Kumkum unearths the beasts from middle earth!  Mr Kumkum takes not one, but TWO Scotty w Toys x ToyZero Plus "Demon Craft Ushioni Samurai and Demon Craft". Mr KumKum pointillism style within his brush strokes all incorporated into his addiction for bones and it suits both platforms. Both customs ready for the "DEMON CRAFT SOLO SHOW" next week in Hong Kong. Could this be the start of a production version? We hope ToyZero plus pick up these designs.
[slider source="media: 101590,101593,101591,101588,101589,101592″ width="900″ height="900″ title="no"]
[slider source="media: 101595,101600,101596,101597,101598,101599″ width="900″ height="900″ title="no"]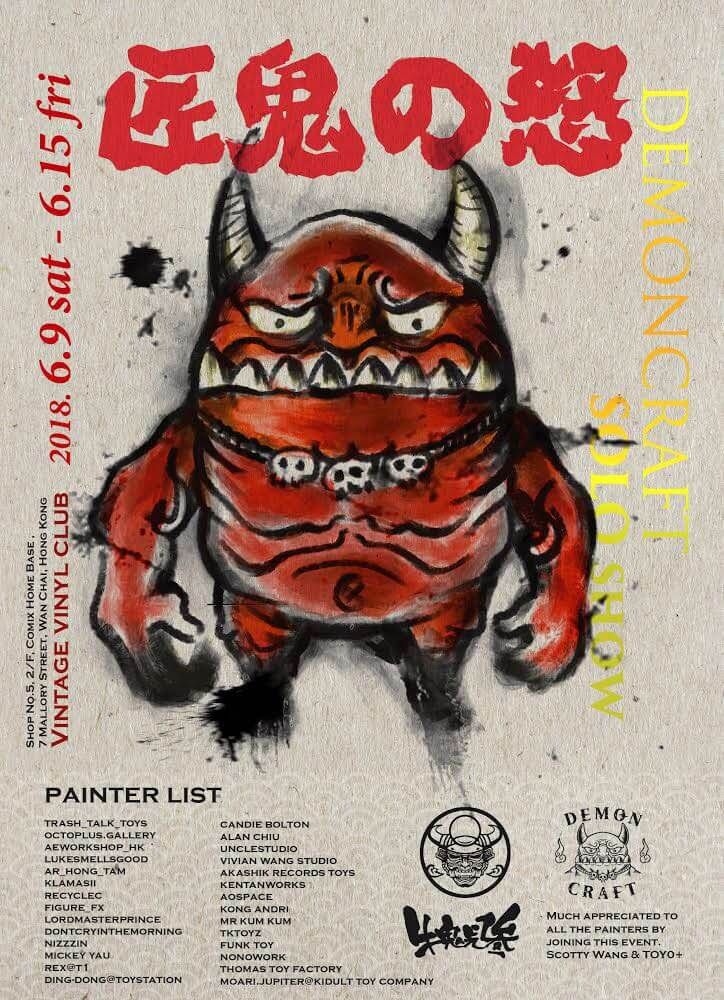 Golden Bones Demon Craft Ushioni Samurai will be made available only at the show.
"DEMON CRAFT SOLO SHOW" will be held from 9th-15th at Vintage & Vinyl Club 膠易廣場. Come with us to feel the Power of "Demon", on 9th June (SAT)!
DEMON CRAFT SOLO SHOW
Date: 9th – 15th June 2018
Venue: Vintage Vinyl Club
VIP Section: 6 – 9:30PM (8th June)
Stay tuned for MORE  "Demon Craft Solo Show" details and reveals as well as how you can own Demon Craft The Destroyer right here at The Toy Chronicle.
Need a review? Check out our FACEBOOK LIVE Stream below.

If you want to get your Designer Toy news first, you should look to download our new TTC Mobile App. Designer Toy news direct to your smartphone. No dealing with social media algorithms.
Find Mr KumKum on Facebook, Tumbler and Instagram.