Paco Banderas ain't got nothing on Panchito! The seventh reveal on DMX 8 / Dunny custom series Hecho en Mexico: DÍA DE MUERTOS 2 is brought to you by Lupilu Soler! Queue theme song; here is Panchito Mariachi;
And this one is the first reveal of a 'chase' version!
Comes complete with a guitar for those sweet and 'deadly' tunes;
Sales will start October 20th.
Each box will set you back $105 (79 GPB). Interested parties must email [email protected], indicating the number of pieces required and a PayPal direction where a invoice will be sent, it has to be paid within 24 hours or the order will be canceled. 
If you want to secure a complete set all 10 pieces of the series, you can ask for it at the same email address. Ask early as chances of getting the full set will diminish with time and probably you may not complete it.
Shipping – will be calculated for every order. Shipping will begin no later than October 20th.
Check the full artist list below: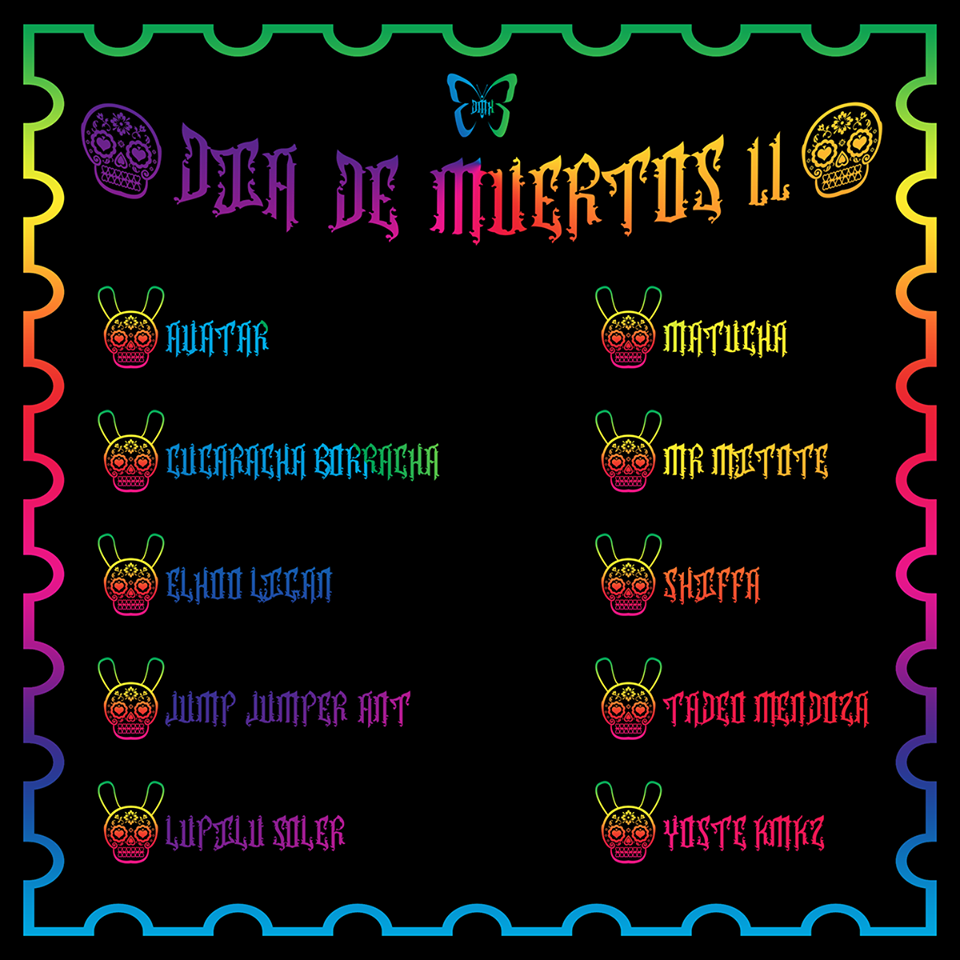 Plus 3 chases, made by Matucha, Lupilu and Cucaracha Borracha and 1 golden ticket made by Tadeo Mendoza (the golden ticket winner just pays shipping for the custom).
[box title="Important Details"]
Price: $105 (79 GPB) per blind box.
Release date/time: October 20th.
Link to Site: Email [email protected], indicating the number of pieces required
[/box]
Find Lupilu on Instagram and Facebook.