Built around the idea of a fifth dimension beyond the usual four of space and time, our boy Nugglife has been collaborating with our pals at Strange Cat Toys to bring you a number of new cosmic releases!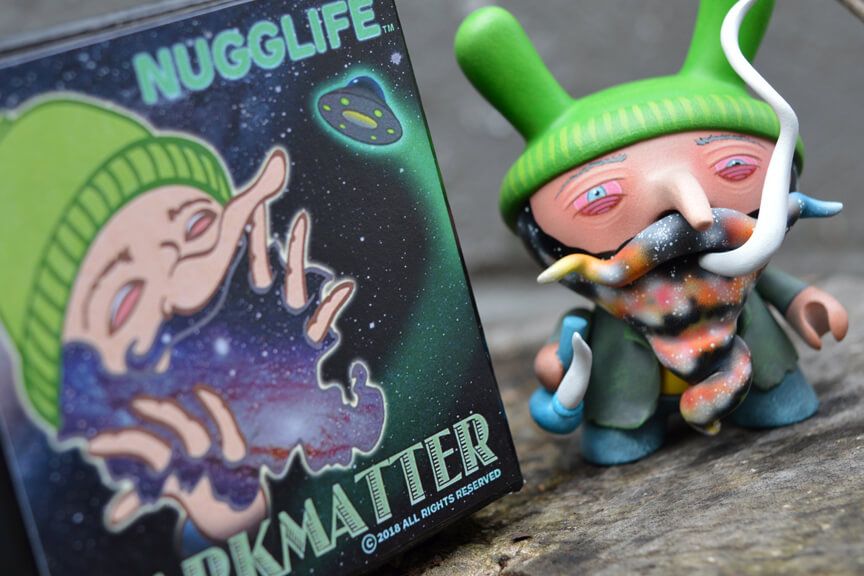 Nuggs has created special Darkmatter Nugmad, using the Kidrobot 3inch Dunny as a platform. Just check out that beard (see above)!! This 1-of-1 custom is available HERE for $140 (£99). This custom comes with its own beard oil (see below). If you're interested in picking up some other Nugglife awesomeness, you can hit up the Strange Cat Toys web store HERE.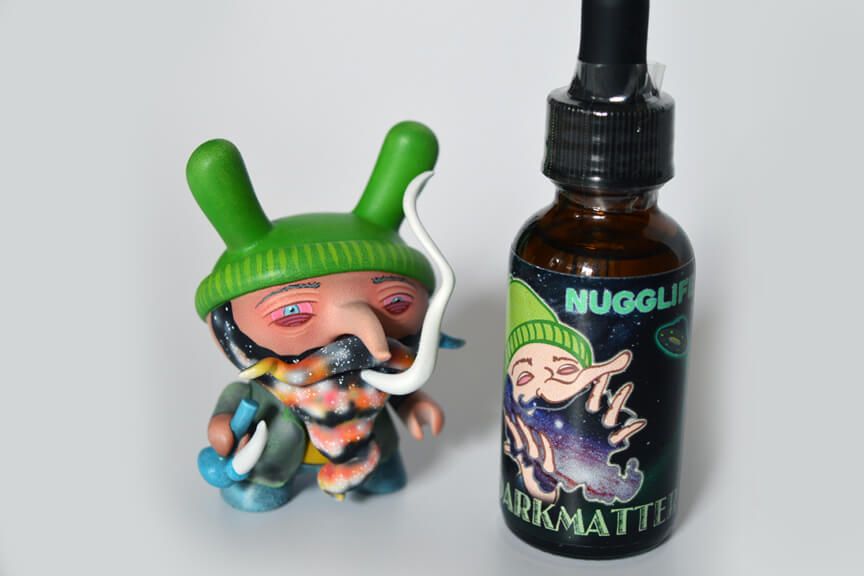 Nuggs has also worked with Strange Cat Toys to bring you a very special Beard Oil. Grown on the moon by Nug Man in our very own galaxy….we bring you Dark Matter Premium Beard Oil. Many strains were "tested" by Nugg Man during the process of creating Dark Matter & getting it to its perfection. Available HERE priced at $12 per bottle. Limited to 50 bottles. There are also other beard oils, including one created for The Toy Chronicle, which can be found HERE. Make your beard smell & look great with Strange Cat Toys!