A little while ago Fer MG created a really cool Munny lamp and custom Dunny inspired by Minions. Now's your chance to grab your very own Dunnion!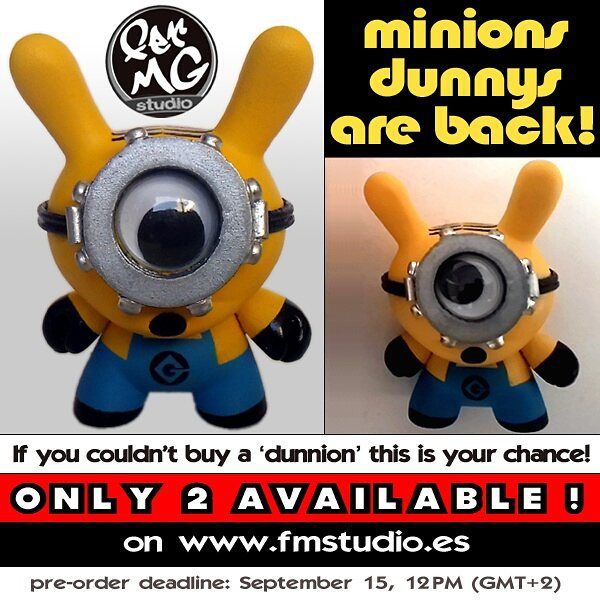 The 3″ Dunnys have been transformed into a Minion using Super Sculpey and are hand-painted with spray paint and acrylics. They cost $35 each and shipping is $10 worldwide ($5 if you live in Spain). There are only two of these cute little guys left so don't wait too long!
If you want your very own Dunnion, you can get one right here. The pre-order will be up until September 15th, 12PM (GMT+2).
You can find Fer MG on Instagram and Twitter.