Our nostalgic sensors are tingling! SekureD, the artist that just keeps on giving is back with his first custom releases of the year. Codename Sonic the Hedgehog series is being rolled out in a few hours time. SekureD, completed a 3 piece Sonic the Hedgehog custom series which includes the characters Sonic, Knuckles and Shadow using the Kidrobot 4″ Foomi as a base which we don't see that often and a fitting platform as a base for Sonic & Co. influenced by his love of the original game and! SekureD excited about putting his signature little spin on what is already great character design for a long time, sold via SekureD's webstore and comes as a blind box release!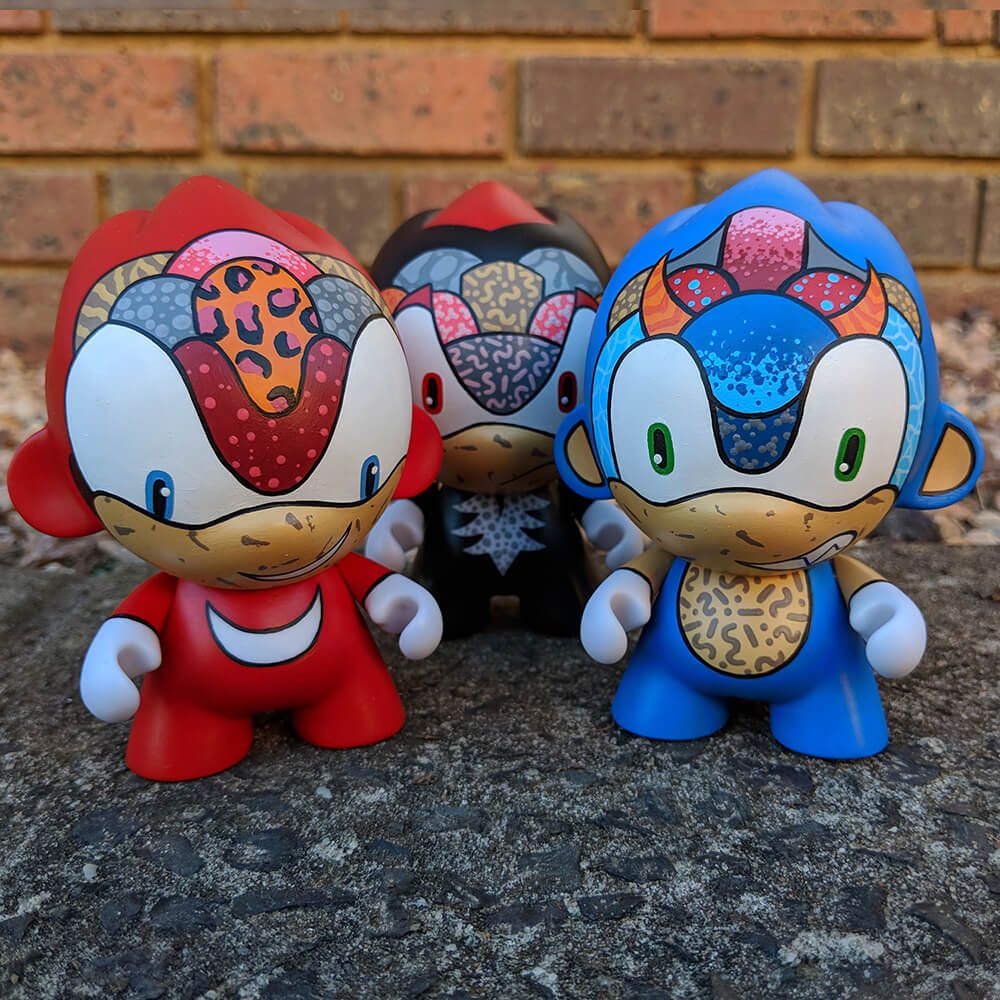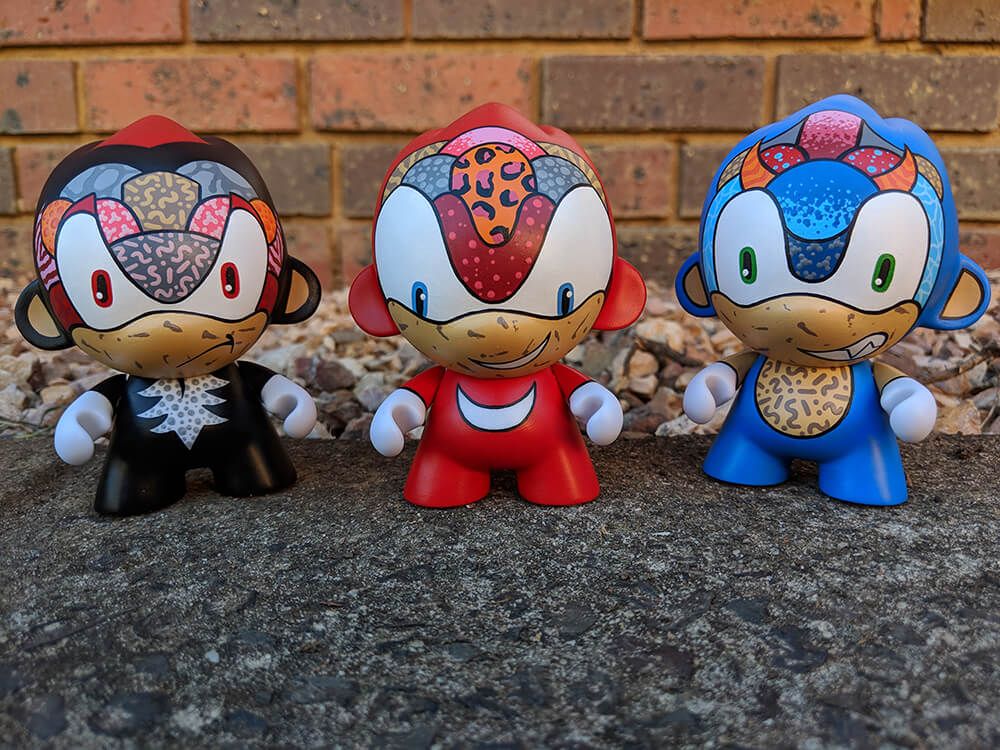 [box title="Important Details"]
Qty: 3 pieces total, 1 of each character
Size: 4″ Foomi
WHEN:
Melbourne: Tue, 6 Feb 2018, 2:00 pm
Japan Standard Time, Tue, 6 Feb, 12:00 noon
New York, NY, USA, EST (UTC -5) , Mon, 5 Feb 2018, 10:00 pm
San Francisco, CA, USA, PST (UTC -8) , Mon, 5 Feb 2018, 7:00 pm
Hong Kong, Hong Kong, HKT (UTC +8) , Tue, 6 Feb 2018, 11:00 am
WHERE:www.sekured.bigcartel.com
[/box]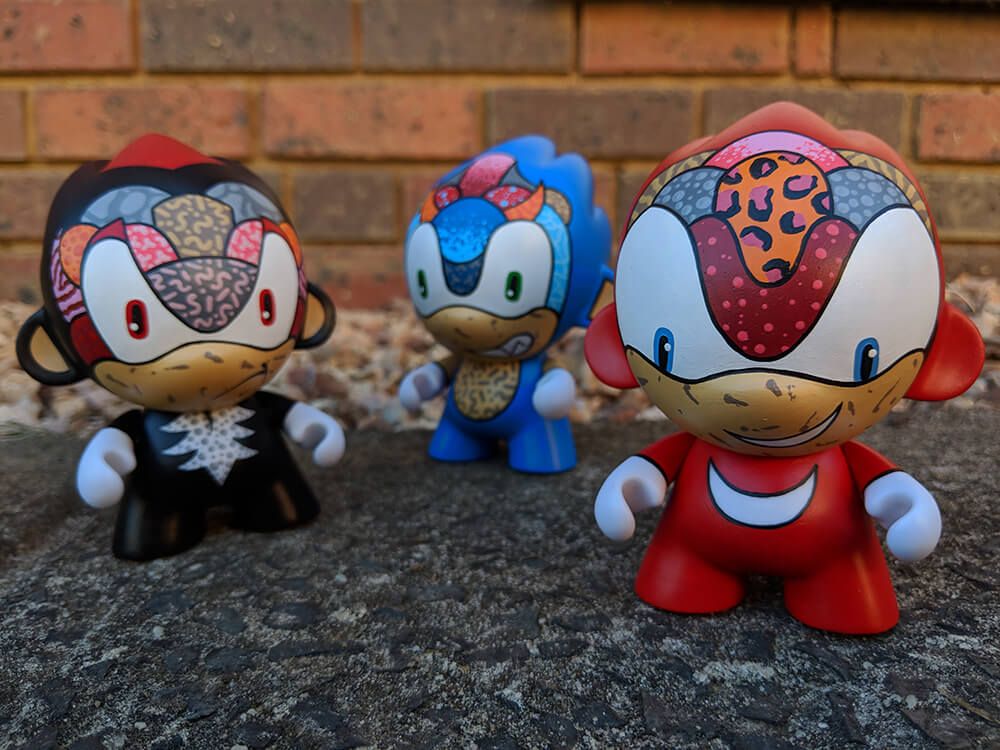 While you wait, why not check out what Sekure D has to offer in his webstore like the Sekure D x JEM Tanavit23's "Pork Russel" resin figure.
If you want to get your Designer Toy news first, you should look to download our new TTC Mobile App. Designer Toy news direct to your smartphone. No dealing with social media algorithms. IT's FREE.
Don't forget to check out Sekure D on Facebook, Twitter, Instagram and his own website HERE.