As we are rapidly ploughing through 2015 at the speed of knots, it is yet that time of year when we look towards New York Comic Con (NYCC). Canadian The Other Guy is already thinking ahead and getting his work ready for the Martian Toys NYCC booth, introducing Children of the Other.
[frame align="center"]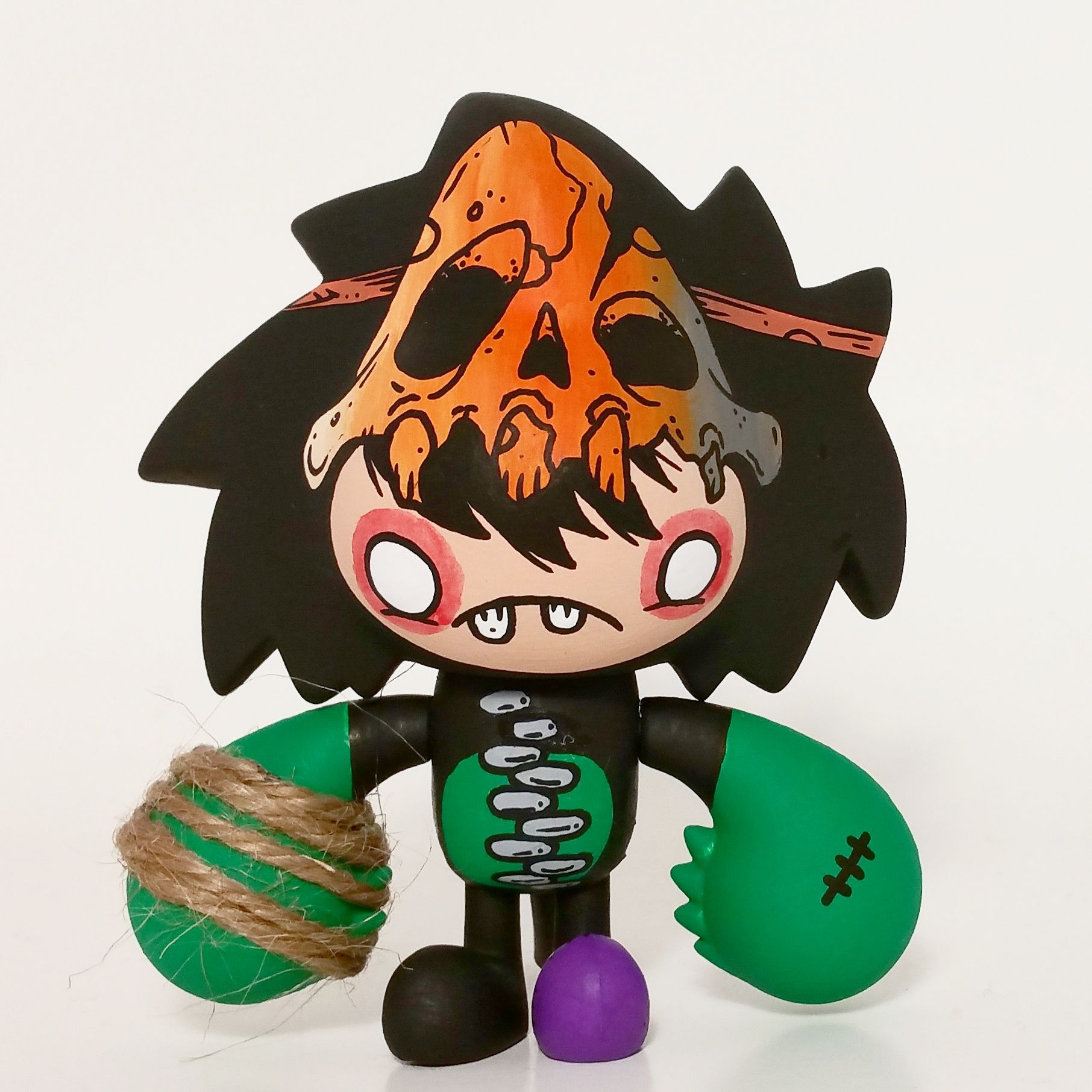 [/frame]
Taking the Nakanari Spiki as a platform, The Other Guy has created this colourful skull-wearing chap all set for NYCC. The Other Guy loves abit of Halloween, so took this as inspiration for Children of the Other and gave it a look like it might be in the middle of trick or treating. We would definitely be treating this ghoulish child, don't want no tricks. No details on price as yet, but this is a one-off piece.