Scott Kinnebrew AKA The Forces of Dorkness is on a roll! Star Wars fans rejoice. One of Scotts commissioned custom was this Muttpop Tequilla figure and the bright spark turned him into Chewquilla. Scott states that Chewquilla 100% vegan (fur and leather) so no protesting please, but it really does look like chewbacca's hair, good work on the custom dyed fur. Not only dyeing the fur, Scott sculpted face and made the bowcaster.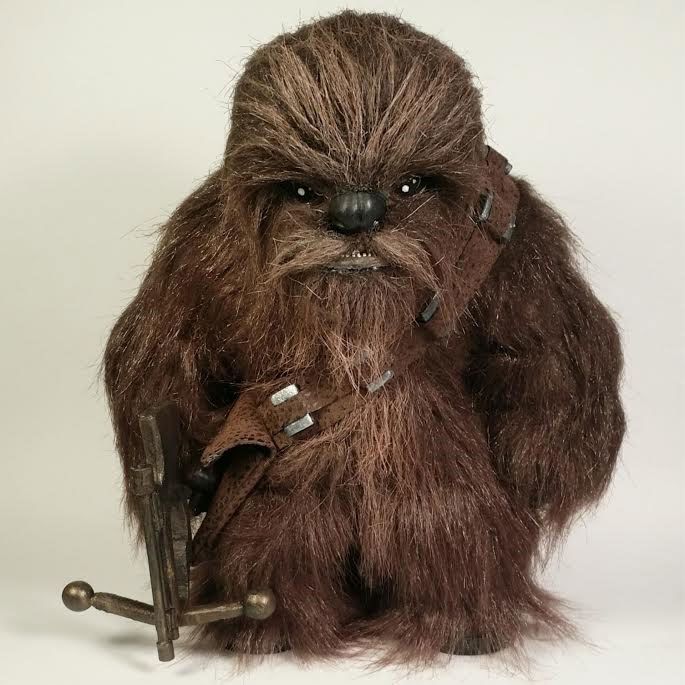 His bandolier was hand sewn by me as well, and actually works, so he can stash all his space goodies in, like bantha millk and wookie cookies.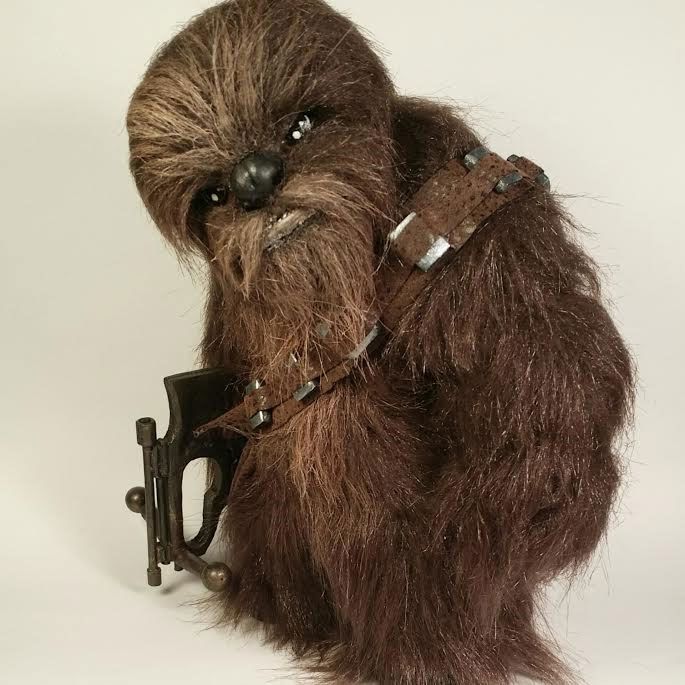 [slider source="media: 23886,23887″ limit="100″ width="1140″ height="1300″ title="no" speed="800″]
It is a cool take on Chewbacca maybe a beefed up Chewbacca but never the less, the it was a nice to see the Muttpop Tequilla platform used.
"It seems that this guy is already catching some attention after being posted by his new owner, and there might just be a possibility of me releasing a limited run of these for those who just have to get a sidekick of their own for fighting the intergalactic forces of evil."
You can find The Forces of Dorkness via Instagram and Twitter  have a gander at his website at www.forcesofdorkness.com