Calling all technicians, we hear that there are new damaged Caution Bots 2.0 roaming the streets of the Designer Toy world. Unlike their predecessors, these Bots are tough & high-tech …. but still with malfunctions as you can see below. Don't fret, citizens, they will get it right one day! Until then, you may just have to add one of these cool The 3D Hero painted custom Quiccs' Kidrobot Dunny to your collection.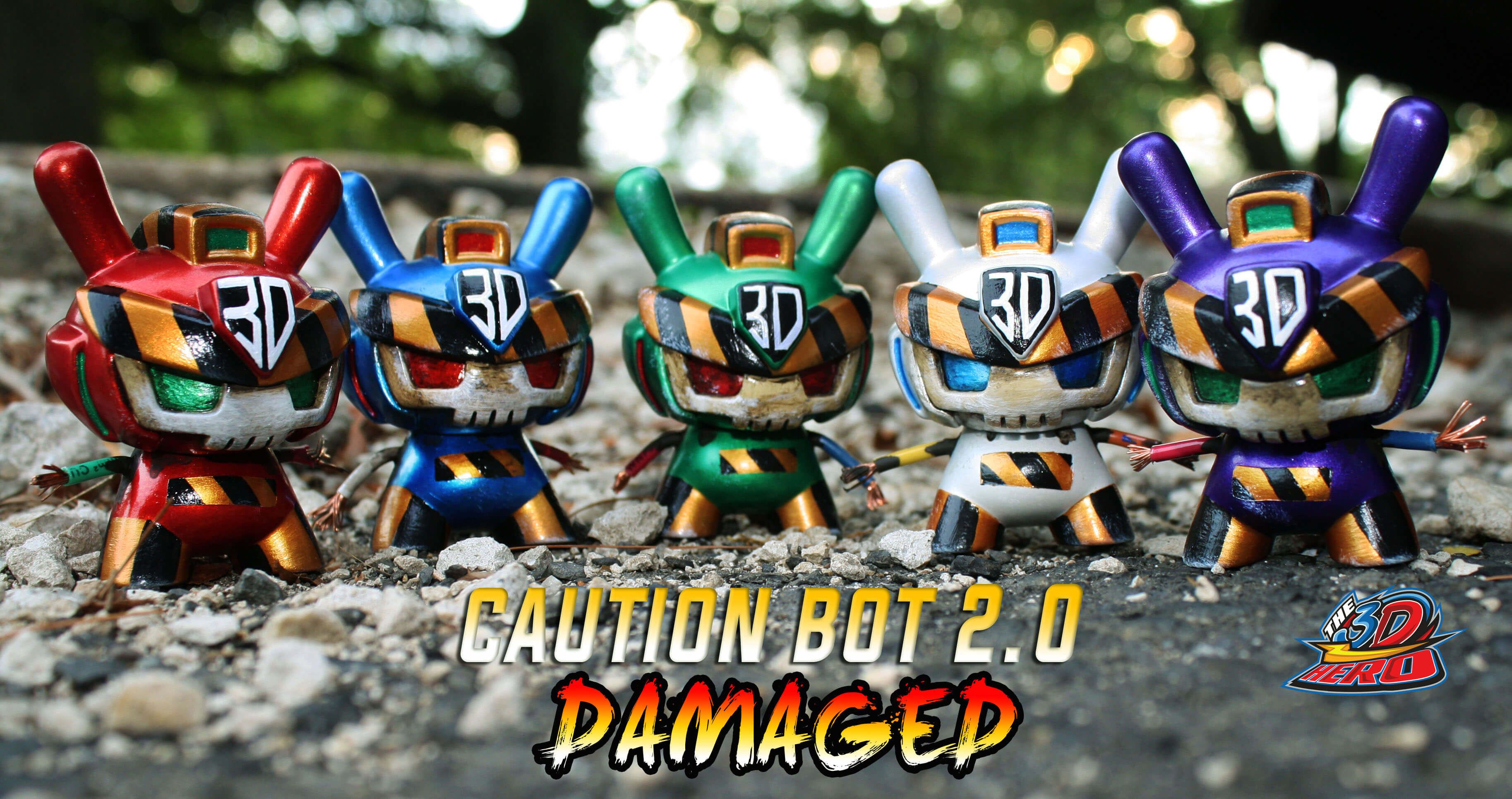 The Damaged Caution Bot 2.0 are now available to purchase. There are ten in total, with two of each colour available. Priced at $80 (£62) each, the Damaged Bots stand at 3inches tall. You can purchase the Damaged Caution Bots 2.0 HERE.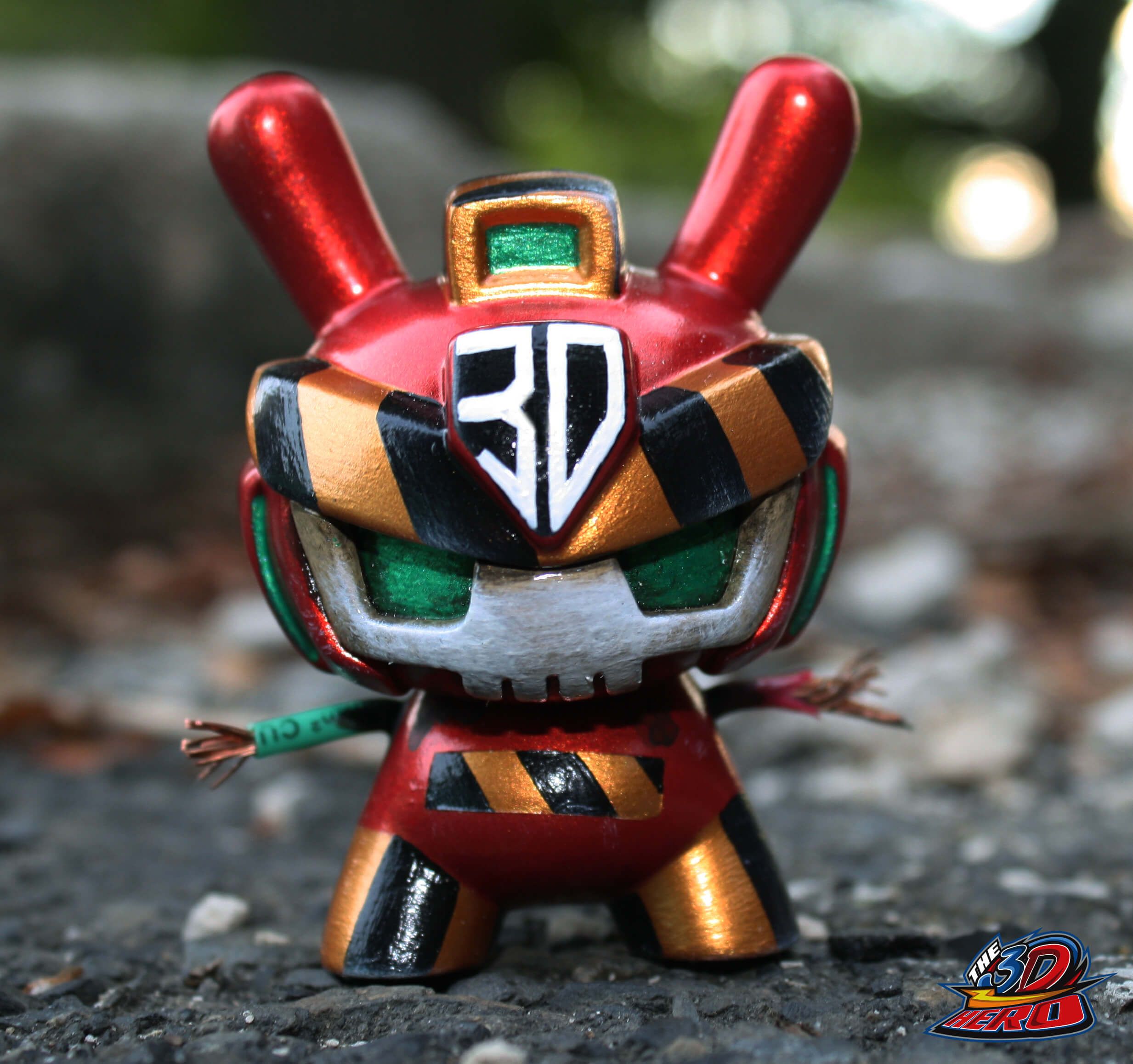 [box title="Important Details"]WHERE: https://the3dhero.storenvy.com/products/24599328-caution-bot-damaged
WHEN: Now.
PRICE: $80 (£62)
SIZE: 3inch
[/box]