Crisp colours. Clean lines. Cute designs. It's obviously the work of WuzOne. Wuz is back, although he's never been away, with a trio of colourful bird-skull-like designs. Available for your purchase too. Taking the 3inch Kidrobot Dunny as his platform, Wuz has created the Bucky series.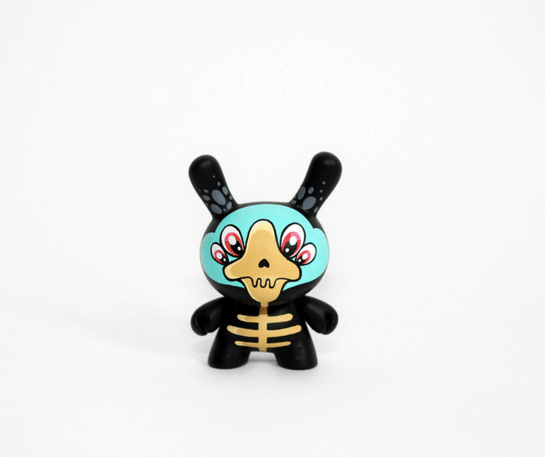 Only three Dunny exist in this Bucky series. Each is hand painted using spray paint, acrylics and matt varnish, and will be signed & numbered. Priced at $79/£55 each, with FREE worldwide shipping with tracking. You can make your purchase HERE on WuzOne's store.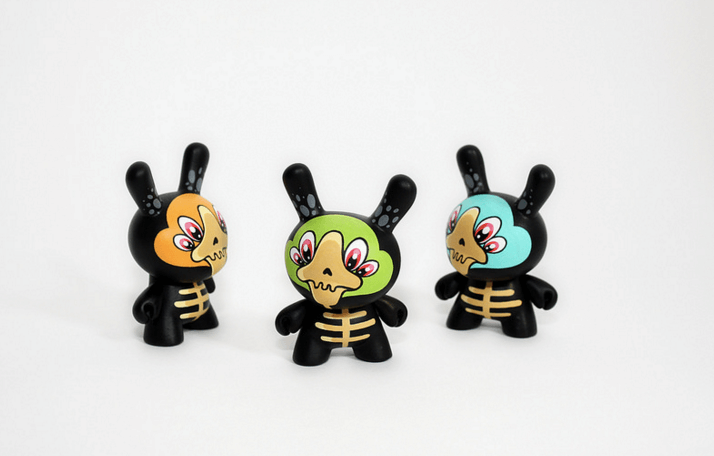 You can check out WuzOne on Facebook & Instagram.