Before we go in to any details on this release, as an FYI, there are only 1-2 of these Crystal Nebula 'Blown Away' Dunny by Josh Mayhem left. So if you want to snap one up, head over to Josh's store HERE now. Pronto.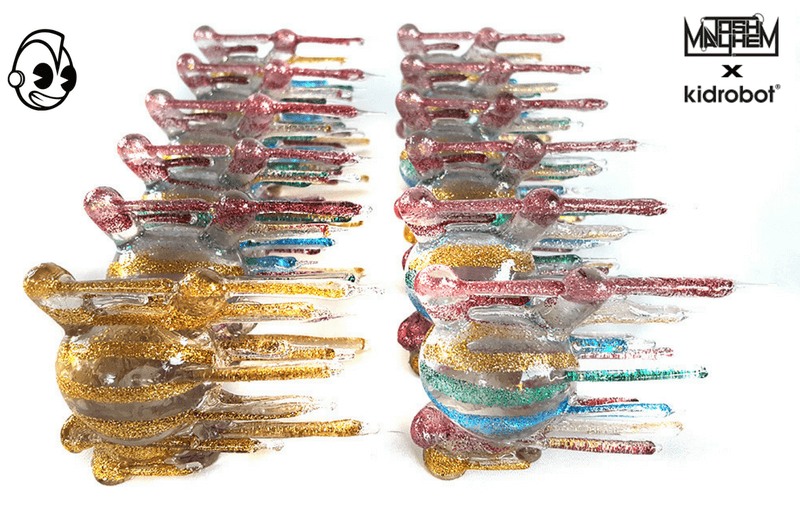 Ok now that we've got the sales bit outta the way, we can let you know that Josh Mayhem has again been working on his Blown Away Dunny series with his new clear Crystal Nebula release. This time we see Josh take on a clear resin Dunny, which have been modified with additional glitter paint drips and resin layers, making each one truly unique and one of a kind.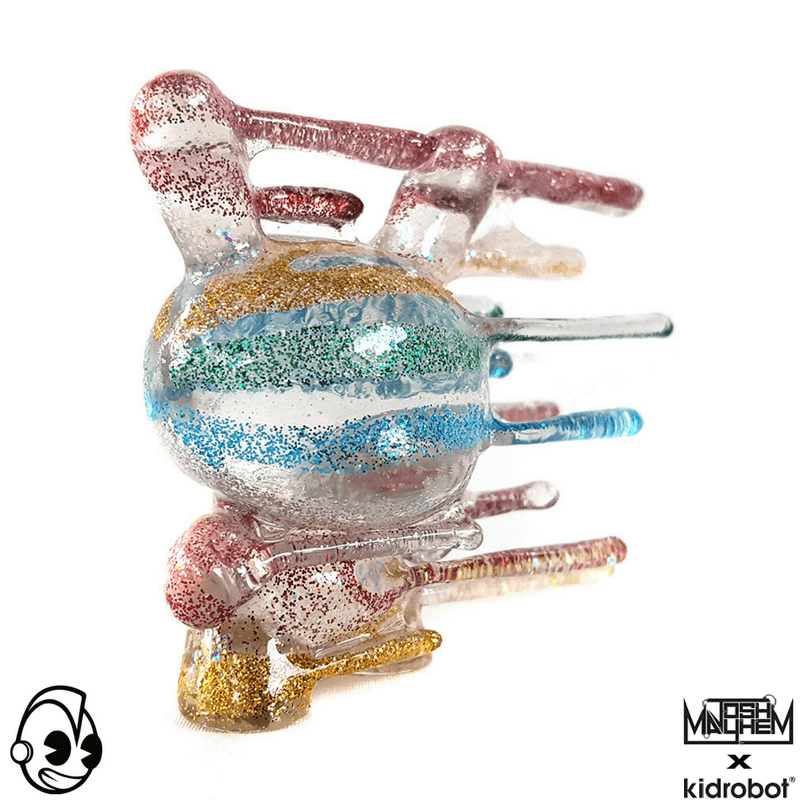 For all those Chase chasers, there will be a 'Goldschlager" chase variant in this Crystal Nebula series (see below). Each of these 3inch Dunny were priced at $225/£171, and come signed & numbered by Josh.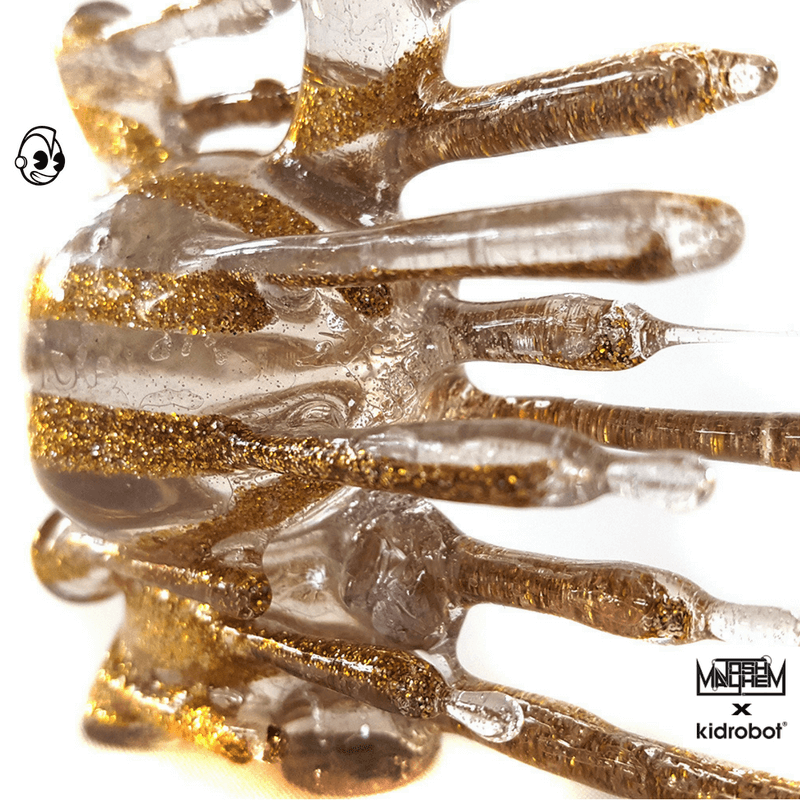 If you're lucky, there may still be one of these left in Josh's store. You'll have to be quick though. Head over to http://www.joshmayhem.com/products/576611-blown-away-crystal-nebula-dunny-series now to secure yours before it's too late.