Oh boy, It's happening! No more crying like a bitch when you missed the past releases of the fantastic Joe Whiteford custom Bats. These have to be the best variants of us, the gloss and detail on the eyes had our souls at boiling point.
Joe Whiteford has teamed up with Zectron again and taken vinyl bats to an all new level with this micro-run of Blood Bats! Inspired by the endless winter and a thirst for warmth each painstakingly hand-painted monster bat is beautifully unique with no two sets of eyes alike.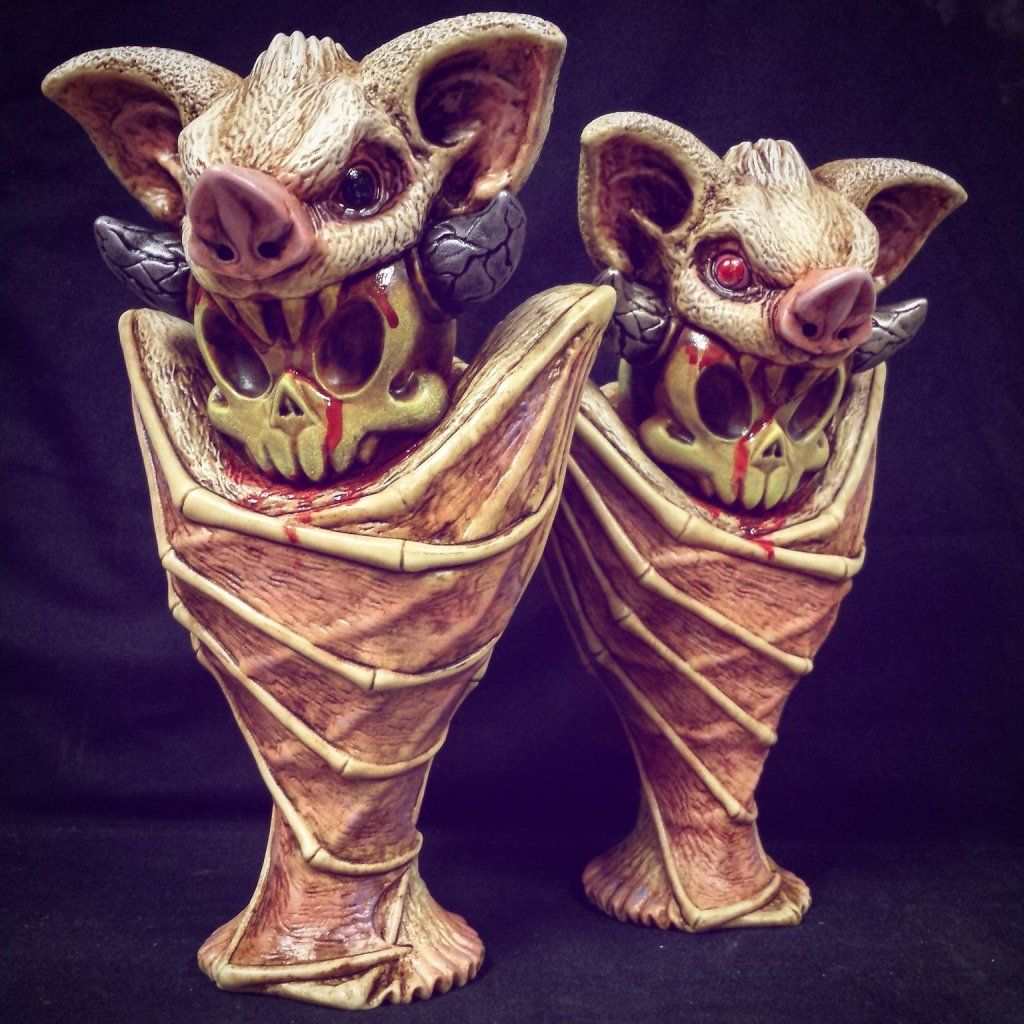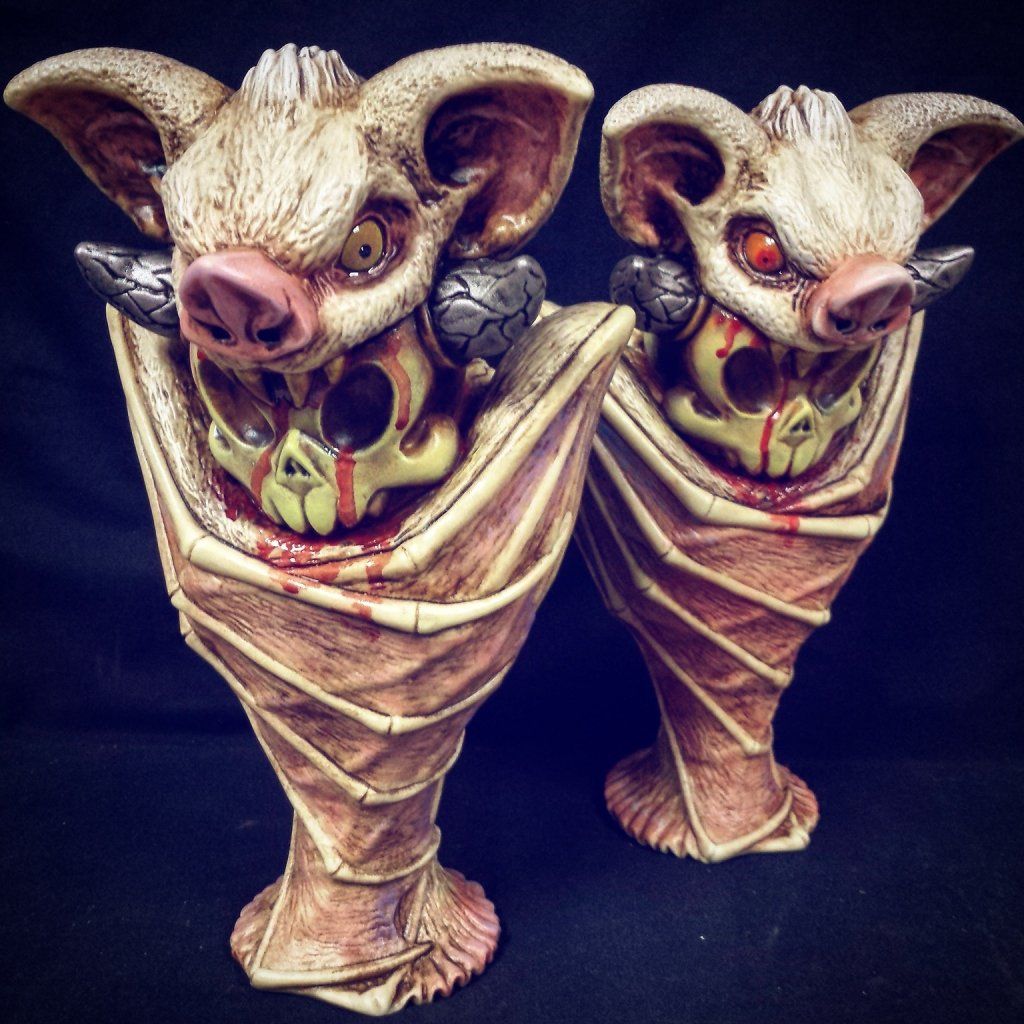 Each piece comes with an embroidered BLOOD BATS New Era Snapback created exclusively for this release and a killer glow-in-the-dark bat head enamel pin made by Undeadequiped.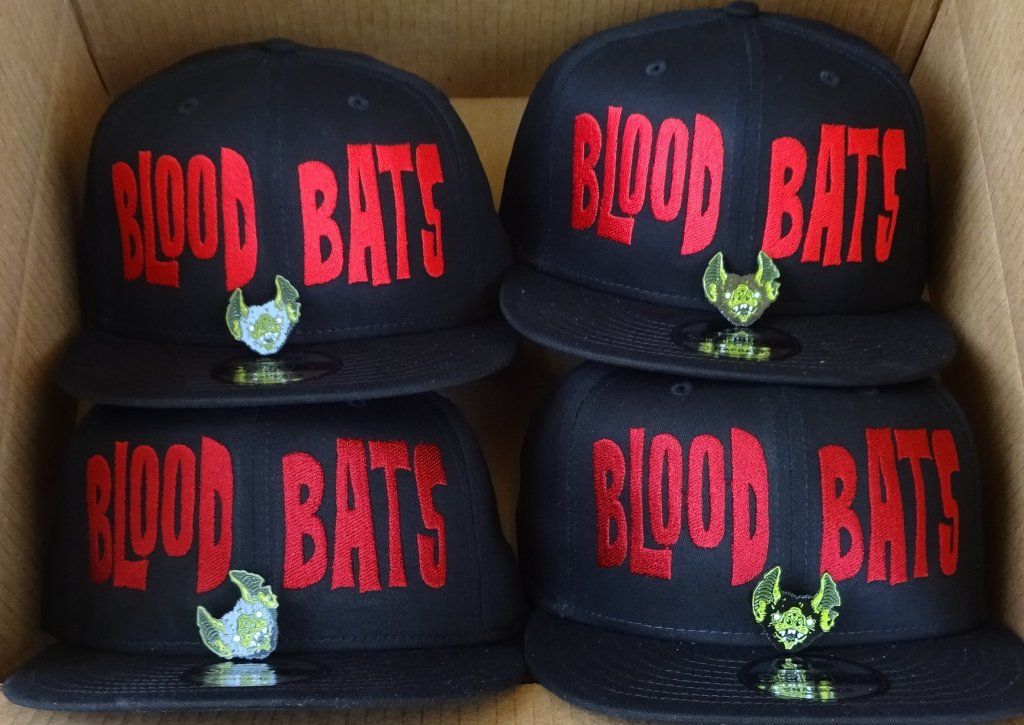 These 10 inch vinyl monsters were originally designed and sculpted by Zectron using the Brandt Peters Skelve head as inspiration and produced in the highest quality vinyl by Unbox Industries.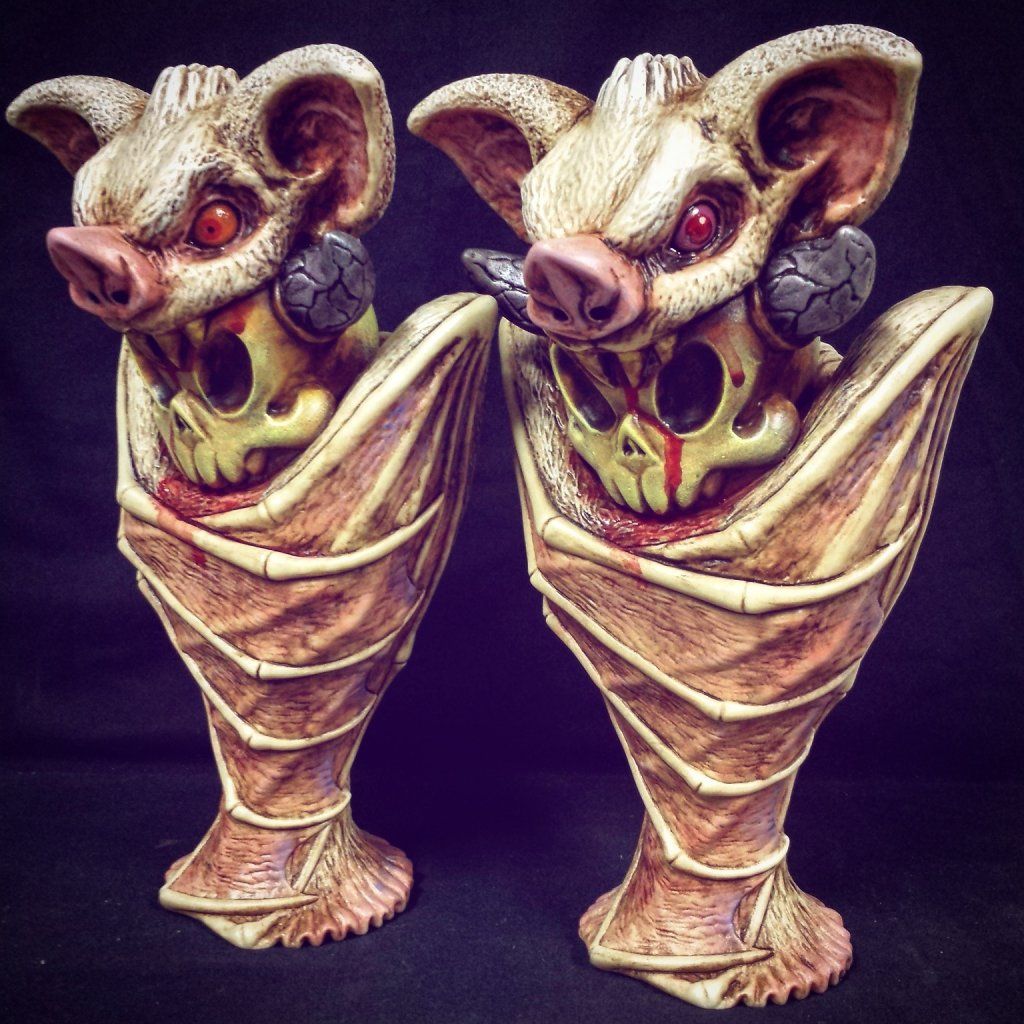 Limited to only 6 pieces and priced at $250 bucks each they will drop this Friday at 9am EST right here http://joewhiteford.storenvy.com/
Don´t forget to check all the players social media:
https://www.instagram.com/thelastzectron/
https://www.instagram.com/joe_whiteford/
https://www.instagram.com/unboxindustries/
https://www.instagram.com/brandtpeters/
http://joewhiteford.storenvy.com/