The Phantom Bat sofubi figure, inspired by a Pachi Golden Bat artwork from 1970s, produced by Awesome Toy makes a return in a new custom edition by Australian artist Peter Kelk aka seymourart;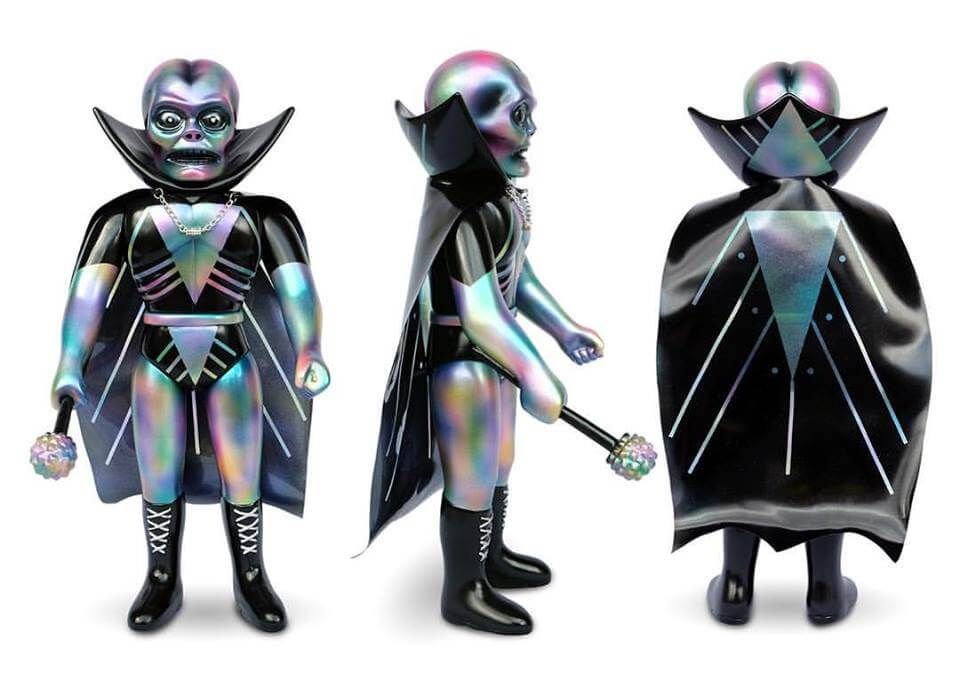 A very limited edition of only 6 pieces! Standing 11″ tall with a unique paint job. Includes vinyl cape and chain!
This awesome soft vinyl piece will set you back 200$ +$25 worldwide shipping and sales will go down as lottery, interested parties must send an email to [email protected] with the following info;
1. Your Full Name
2. Your Shipping Address / Phone Number
3. Your Paypal Address
4. Your instagram or facebook account
Good luck!
For more info follow Awesome Toy on Instagram & Facebook.
*pics & info via AT