Take a seat as you may be surprised to hear that I'm not about to write a post about the Superplastic Janky or something related to Five Points Festival. Yeah, I know. I surprised myself. That's why I'm sitting down. I'm going to write about one of my favourite artists at the minute. An artist that I hope takes down the DTA Break-Through Artist Award in two weeks in NYC. MP Gautheron. MP has today release FIVE new custom 400% Bearbricks and if you're quick you may stand a chance to own one.  Only three remain at the time of writing…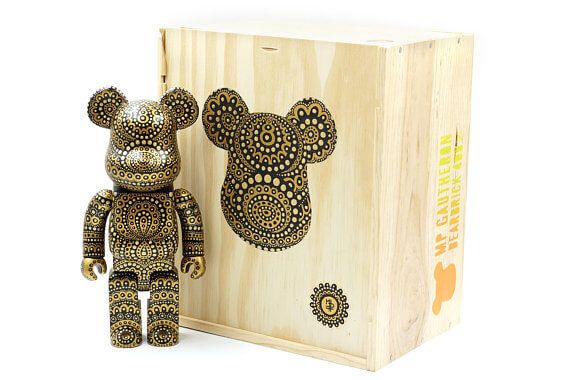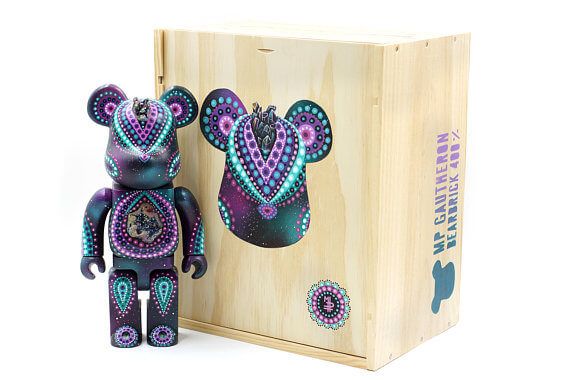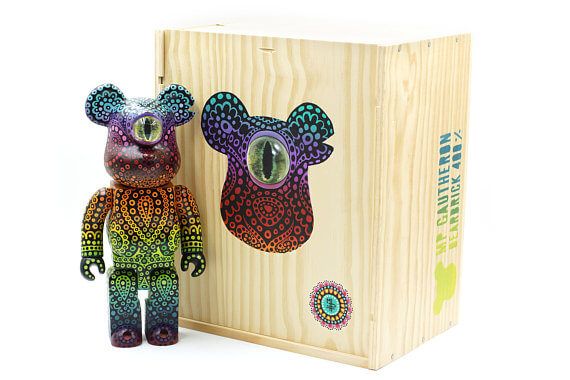 Magnificently painted, MP has really brought each of these Bearbricks alive with her amazing talent. Intricate patterns dazzle us. Amazingly finished to perfection. Each custom 400% Bearbrick comes in its own wooden box adorned with its matching design. Implicitly beautiful. You can purchase one (or more) of these custom Bearbricks HERE. Priced between £817 to £995. Each Bearbrick is 11inches tall. These are all 1-of-1 designs, so don't hang about.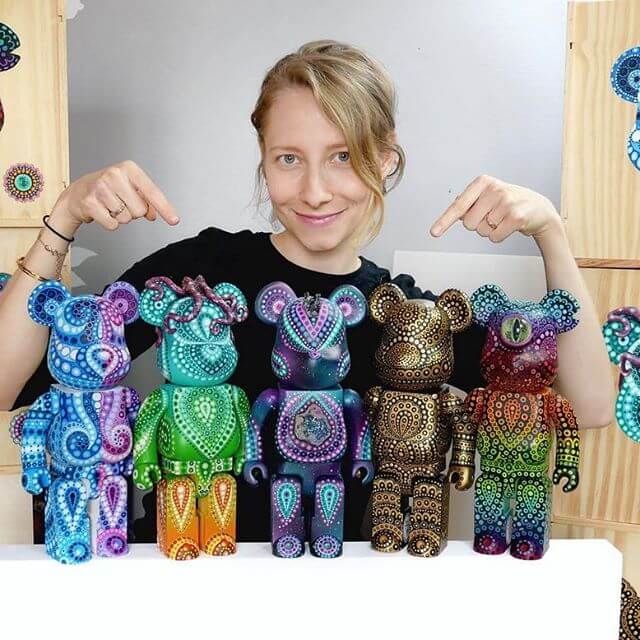 MP recently announced that she would part taking in another mammoth custom Dunny series with Kidrobot. The 2017 version was crazy popular, so we are super happy that a second series has been commissioned! We'll bring you more details once known.