September 20, 2019 at 12:07 pm
#149389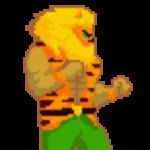 Geoff Maxfeild
Participant
So unfortunately I haven't gotten to do much on that front 🙁
It's like I know where all of the moving parts, but I have insane schedule that will not allow me to fully get started with the process, let alone the proper space for it. The copper cavities I have made may not even work due to them not having nickel plating. Lulubell toys ended up stepping in and getting the tooling made and the toys produced at this point.
I really want to get to that next level though. Here is the furthest progress I made:

Luckily there have been people watching my videos and have built off of them. I highly recommend people check out Official Toy's instagram: https://www.instagram.com/official.toy/
They are out of Slovenia, and have been trying out these techniques as well.