September 13, 2019 at 5:57 pm
#147916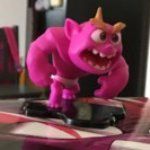 Mark-Anthony
Participant
LONG COMMENT TO FOLLOW:
So, I've known about Quiccs for some time, along with many who've blogged in the heyday. For the TEQ, if you remove the first few spaced out releases, the avg per month jumps from 1.17 to 1.5 or so, and removing the first 6 releases, you get 1.75 pieces released a month. Purely TEQ63 releases. Not too mention super overpriced second/third market Nanos and micros. It's great, but the fact the blank white was released early and subsequently released sporadically over the months should tell you a lot. I've collected and passed along, many upon many pieces from Quiccs dating back several years. I'm glad he and his team are able to go further. Many people don't realize that being an artist from the Philippines is hard … for a variety of reasons. Quiccs has managed to be one of the few who have stayed above water, which is great.
I could go on and on but whatever the case may be or argument there is out there, IMO: the artist series should grow and expand, DIY pieces should be pushed out more often to allow for customizers to use the base and benefit from the hype. Price point should have been going down, not up.
As a community, we used to begrudge the consistent release of new color-ways to keep the fuel going for any singular form factor. It now seems that the current community is on the hype train, hoping to jump off before it reaches the end of the line. It definitely doesn't hurt that a country of collectors is proud of their fellow countryman and helping the cause.
For colorways reference, check out the Goin Bad Apple release schedule and see where it stopped.