In 2019, we ran our first Halloween Madness Bracket, with TNT Plastic taking down the win last halloween (read HERE for more details). We wanted to go BIG for 2020, as we know that most folks won't fully be able to celebrate Halloween in the way that we all usually do, due to COVID. So we have extended the TTC Halloween Madness Bracket to THIRTY TWO entries! Double what we had in 2019!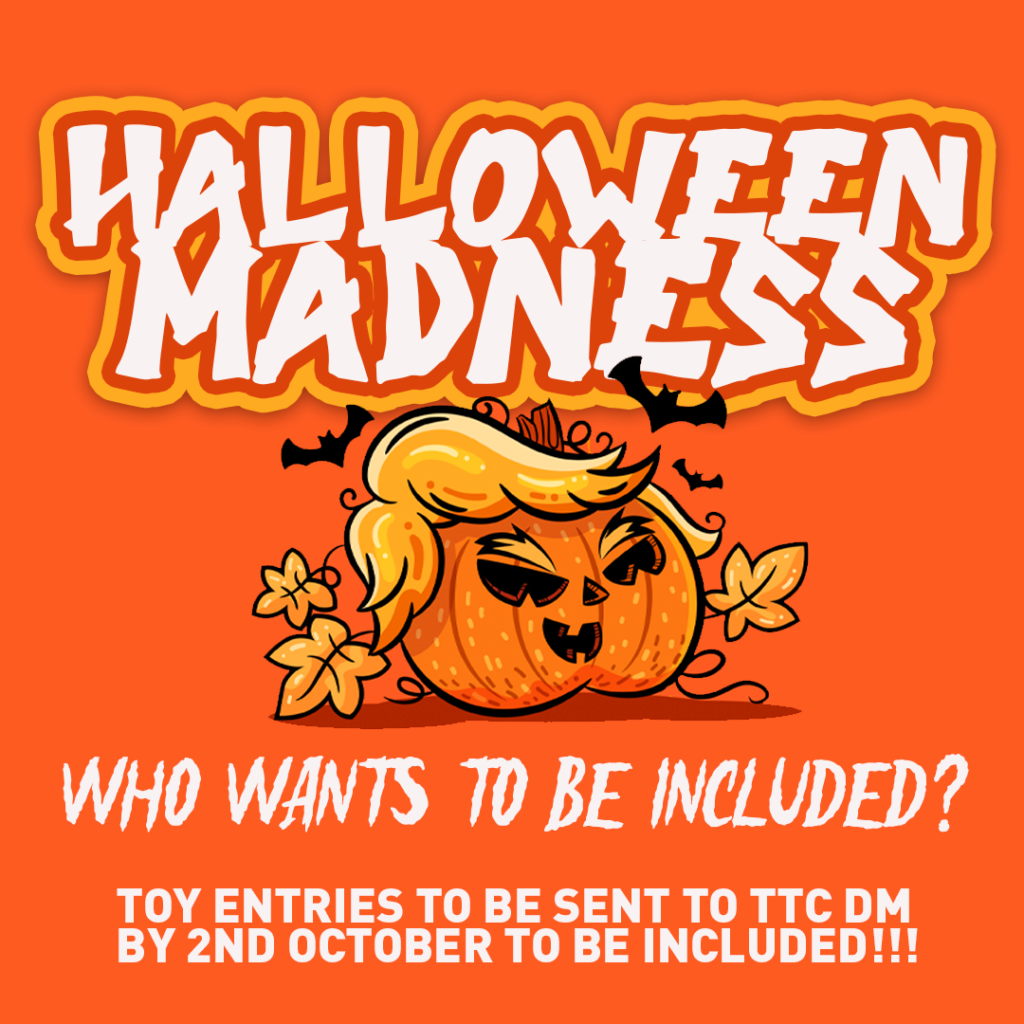 We are looking for entrants to take part in the TTC Halloween Madness Bracket. If you have released a Halloween themed toy, please drop us a DM on Instagram HERE. It doesn't have to be a new release either, we can take entries from your past, just as long as it didn't take part in the 2019 TTC Halloween Bracket last year.
We plan to start the 2020 TTC Halloween Madness Bracket on 4th October and it will run on our Instagram Stories, where our fans will be able to vote daily to determine the winners to move on to the next round of voting! It will run throughout October and the TTC Halloween Madness 2020 winner will be reveal on Halloween itself!
Lets see your spooky shit!
---
If you want to support The Toy Chronicle, we have a number of options available to you. We have started to stock a wide range of releases that we think you will enjoy. Ranging from production pieces from Superplastic, Unbox Industries & POP MART, to original pieces from our favourite artists like Sank Toys, Quiccs & Czee13. Purchasing one of our pins also really help. A quick, cheap way to also support the TTC is by making a small donation. These can all be completed below through our online shop. We appreciate all the support! Thanks!