Back online is Huck Gee x Jon Paul Kaiser's Skullhead Samurai! Collectors can breath a sigh of relief as Pobber have them back in store ( but seriously limited amount) Based on Huck Gee's trademark skullhead design, this 9″ vinyl collectible is articulated at 5 points and comes with a removable katana accessory.
After drooling over the photos and if you're like us jealous that STGCC attendees owning them first. Friday is the date set by Pobber for the worldwide release, smiles all round. Measuring 9 inches in height with 5 points of articulation and a katana accessory.
A three-way collaboration between Huck Gee, Jon-Paul Kaiser and Pobber, Skullhead Samurai features Huck Gee's signature Skullhead design.
Avalible NOW at  http://pobber.bigcartel.com/ $100 or  $113 with the Enamel Pin set.
Pobber has now put the limited SAMURAI ENAMEL PINS
Skullhead Samurai by Huck Gee (Pictured left)
The perfect companion to your Skullhead Samurai 9″ Vinyl Collectible
Ronin Samurai by Jon-Paul Kaiser (Pictured right)
A precursor of things to come
Skullhead (Only) by Huck Gee (Only available as a set of 3)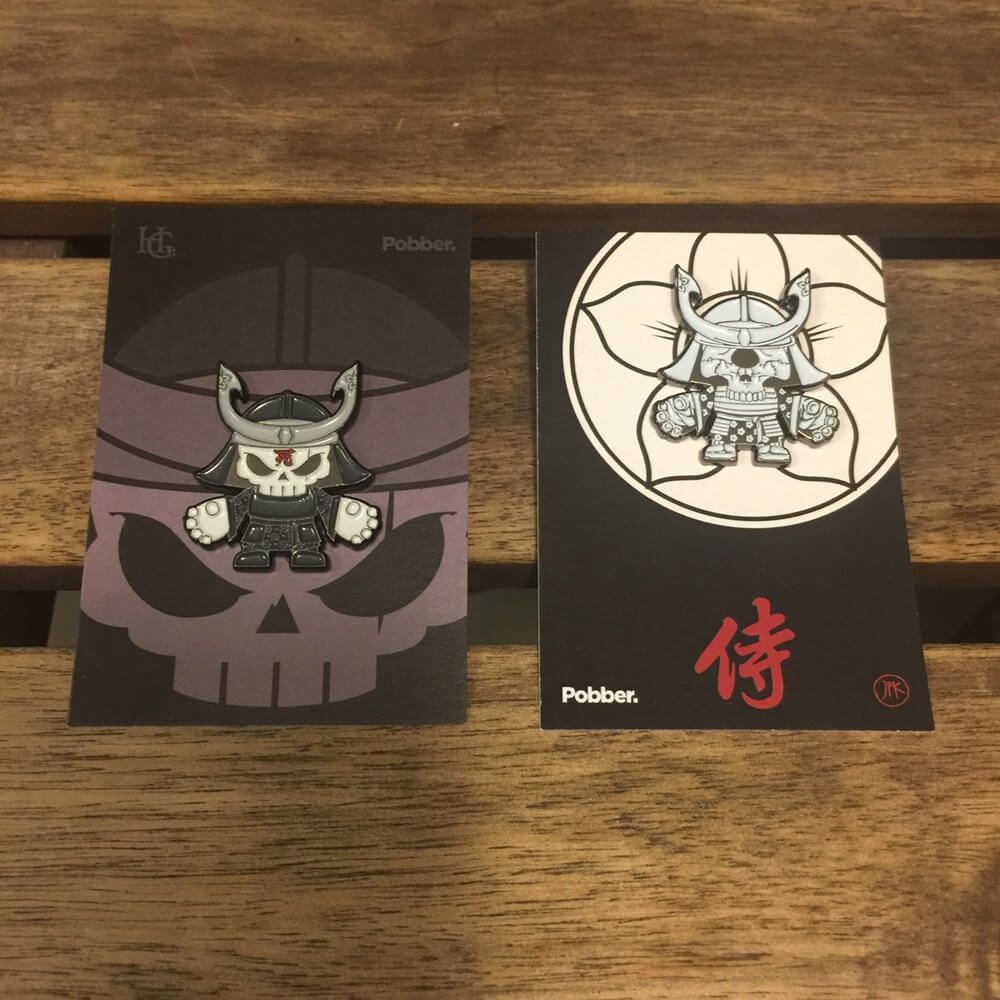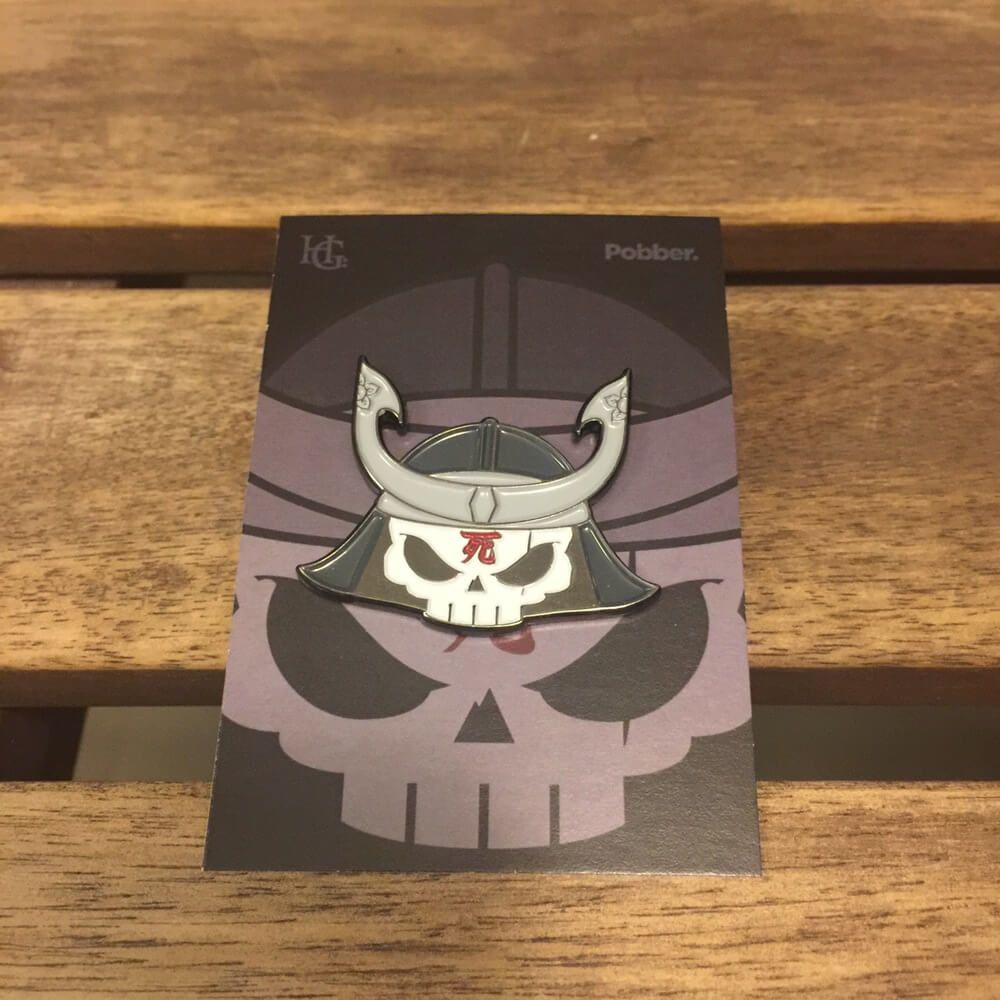 $13.00 each or $22 for the set.
You love skullheads and you love Samurais. Show your love
Why not give Pobber a follow on Instagram , Facebook , Twitter and http://pobber.com/