Richard Page, the man at UMEToys continues to impress us with every release. Recently he full revealed the launch date for the Oozeit Monster he was teasing us with in the past months;
Yes you might seen this face before, maybe in Tru:Tek's OozeBall or maybe in the obscure 70's toy Oooze It! Either way we love this kind of influences and Richard Page excels in making our dreams come true!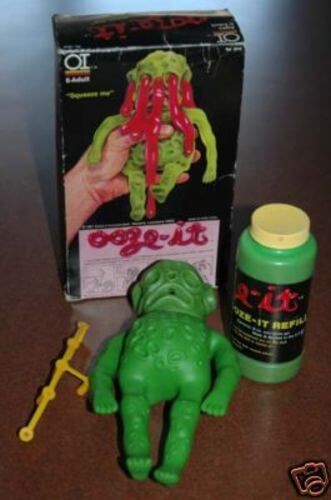 This sweet little guy, cast and design by Richard Page, will make it's debut at Five Points Festival with 5 pieces available at Richard's/Tru:Tek booth, the Submission Toys gang!
If you can't make it to the festival 5 more pieces will be available at umetoys.bigcartel.com Saturday May 20th.
Also, if you're into this design we strongly advise you to check UMEtoys resin art badges, flash that 70's kaiju style wherever you go! Three styles are available: Oozeit, OozeMonster and BittyBall.
[slider source="media: 73423,73424″ limit="60″ width="640″ height="640″ title="no"]
Each one retails for £7.00 HERE!
To tell you the truth you better hurry, we can't wait to have this one in our collections!
On Saturday, May 20th Five Points Fest is the place to be!
We will be at Five Points Fest, streaming live for you guys and give you all the action! So be sure to tune in or say hi and have a beer if you're attending!
Follow UMEToys on: