Miguel Quintero founder of Sumeru Studios (a creative studio focused on character design, product design and Audiovisuals from Lima, Peru) has been working on a project for the past 5 years, the Fibon. According to him "to make this world more friendly for the upcoming artists, one of those huge steps, is Fibon, the best designer toy for kids and grown ups". Fibon is a new designer toy platform, a new "blank" if you will. We are glad, it's exciting when artists and designers push the scene forward and we suspect that that's what Miguel Quintero is doing with Fibon.
"All the biggest artists, innovators and changemakers have had their begining, and this is yours. We are creating a canvas capable to hold all the greatness of the future creators, with your help we can revolutionize the world of the contemporary art and design, with a product beautifully designed, and with the best qualities to be the symbol of unlimited potential and endless posibilities."
Well, one thing is for sure, that presentation got us going, we don't know if Miguel Quintero is creating "the best" designer toy or changing the scene, but 
Fibon 
looks really good with that minimal design and excellent lines. The 
Indiegogo Campaign
is already up and well put together.
Here are the resumed perks: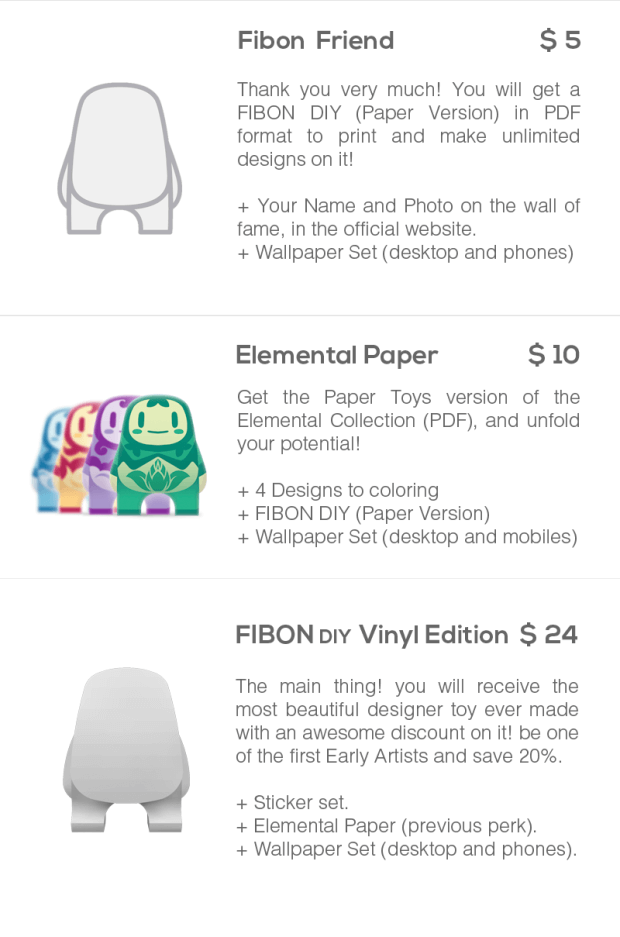 "There are so many things to do in the field of art and design, and if we focus in the childish environment, we can find a lack of products that can make the role of a canvas for the self expression, but at the same time as a piece of art, that can be displayed on the living room or a great museum. We believe that best way to incentivize the kids into the artistic world is giving them something really adaptable and well designed, with the capabilities to make experiments and go beyond of the established possibilities. That's why we want empower them to be limitless."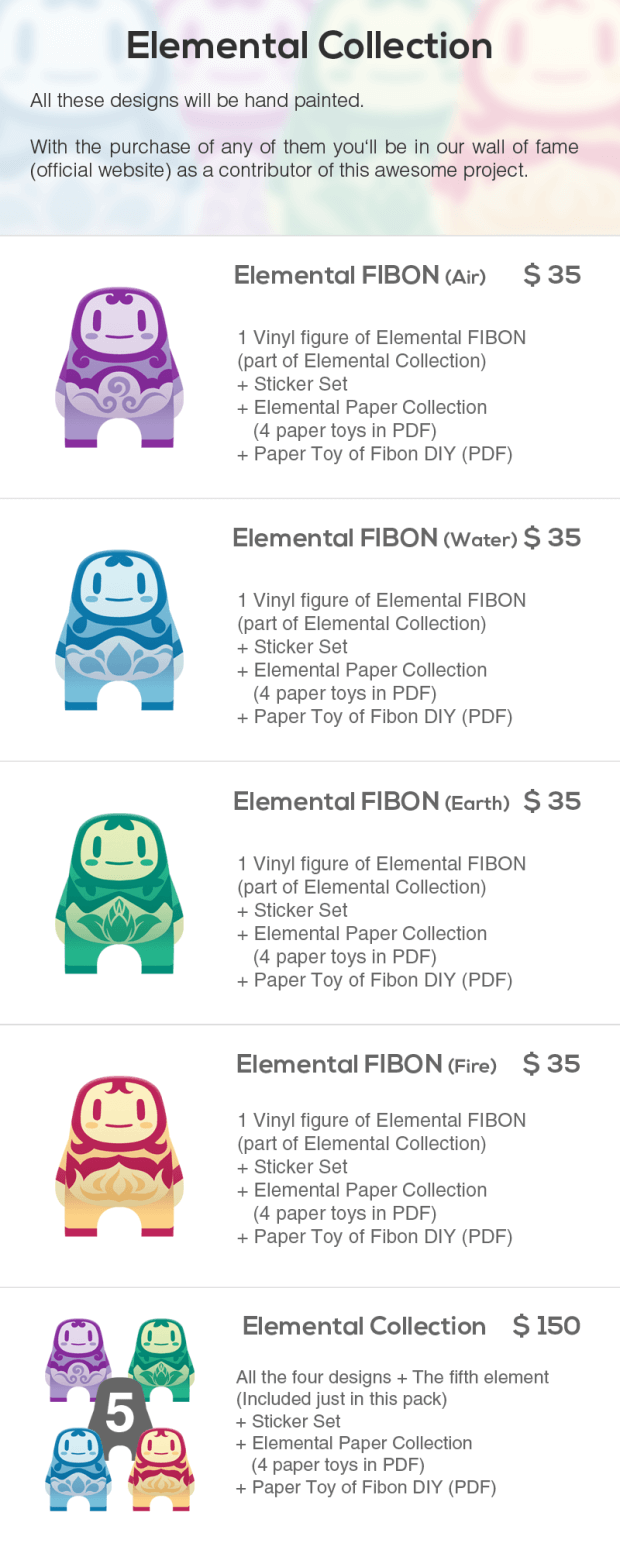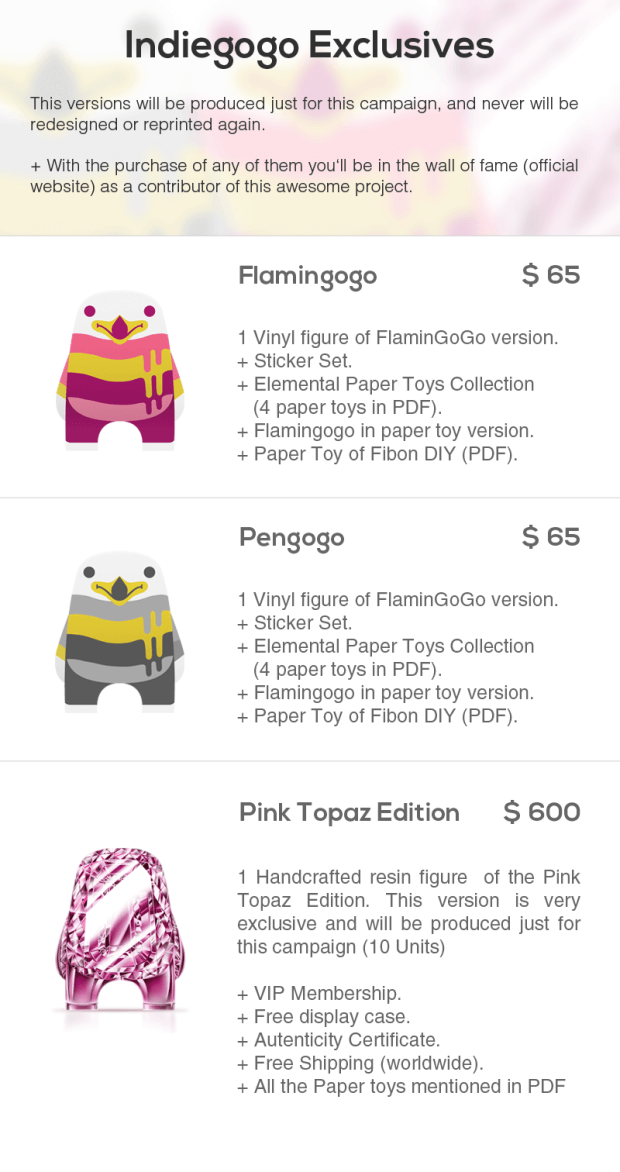 We personally like where this is going and would love to feel the Fibon. A lot of possibilities there.
How about you? What do you think? Go and check it out on the
Indigogo page
!
Let's hope we hear back from this project soon!