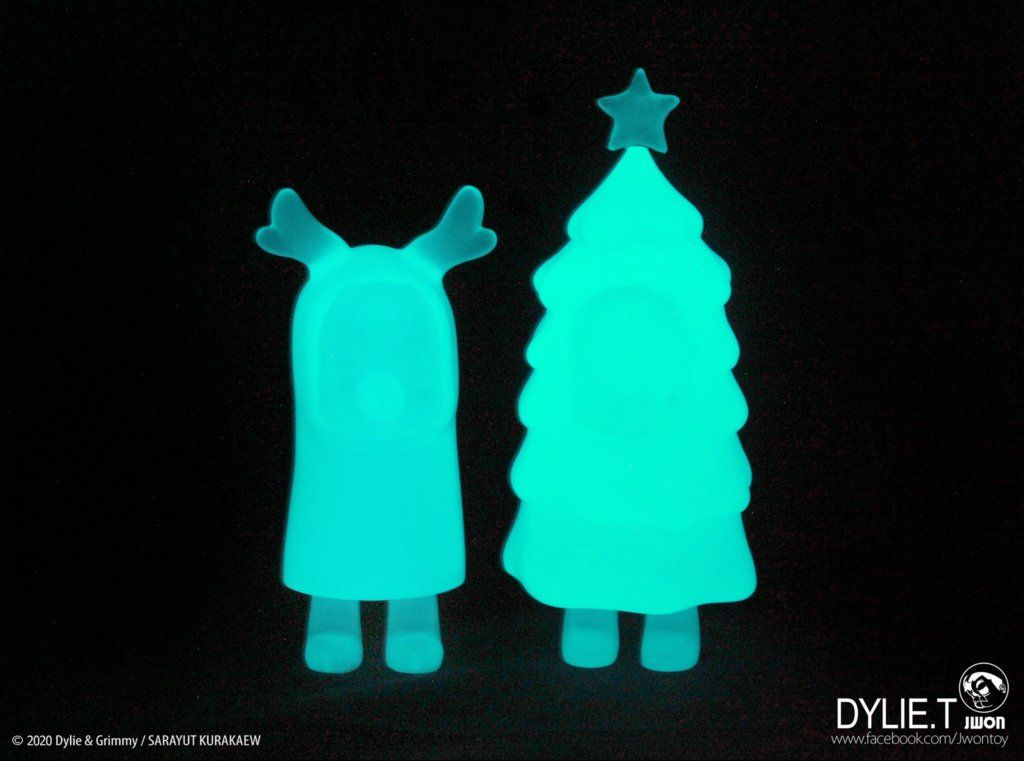 You can forgive us for posting a Christmas related post, even at the end of January, as we are a lover of all things GID, and the latest Dylie.T release from JwonToy is Christmas AND glow-in-the-dark related. So here we are.
The Xmas GID Dylie.T and the Reindeer GID have both been available for about a day now, but there are small numbers still available from what we can gather. To purchase you have to comment on their Facebook photo HERE. You can either comment to purchase the set of both resin 5inch figures, or you can also comment to only purchase either the Xmas or Reindeer figure. They are $60 each, which includes shipping in Asia (+$5 shipping for Europe & USA).
They are limited to 35 pieces each on Facebook, with 5 additional pieces at both WeChat and the Bang store too. Each piece comes with a FREE Dylie.T sticker too. Jwon will reach out to you via Facebook Messenger to confirm your purchase and arrange payment via Paypal.
---
JwonToy Social Media
Facebook: https://www.facebook.com/Jwontoy/
Instagram: http://instagram.com/jwontoy
---
If you want to support The Toy Chronicle, we have a number of options available to you. We have started to stock a wide range of releases that we think you will enjoy. Ranging from production pieces from Superplastic, to original pieces from our favourite artists. Purchasing one of our pins also really help. A quick, cheap way to also support the TTC is by making a small donation. These can all be completed below through our online shop. We appreciate all the support! Thanks!