Talk about #MondayMotivation! Jon Paul Kaiser takes VYNC x WHALERABBIT "Dravokki" to another level and we call for a production version, HA. If it wasn't hard enough to get hold of an original Dravokki, JPK tares one apart and giving Dravokki 3 looks in one! JPK's signature shadows along with his pointillism contrast featured on JPK's tattoos.
WELCOME TO THE WORLD OF DUALLE.

We are proud to reveal Dravokki the Raging! The first of a line of art figures from our series DUALLE unveiling over this year.We have been developing this series for quite awhile, and we are ready to share the journey with you.

DUALLE unfolds a world of fantasy, unique characters and hidden meanings from the minds of our artists.
Sadly for us and not the collector, this Shidādoragon Dravokki was a private commission and not for sale. Knock Knock, VYNC x WHALERABBIT production version, please.
If you want to get your Designer Toy news first, you should look to download our new TTC Mobile App. Designer Toy news direct to your smartphone. No dealing with social media algorithms.
IT's FREE.
Check out our LIVE Facebook Unboxing DUALLE Dravokki The raging edition below.
Look out for DUALLE VINYL edition by VYNC x WHALERABBIT 
LIVE Stream at Thailand Toy Expo 2017 below.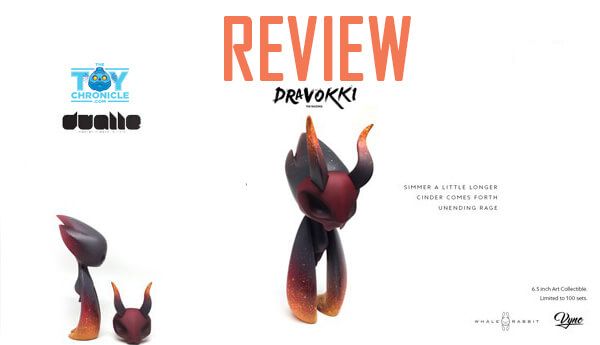 Find JPK on Instagram and Facebook.
You can check out WHALERABBIT on Facebook, as well as checking out the creator VYNC on Facebook . You can also check out VYNC on Instagram too.