The hipster in us really loves the new Jon-Paul Kaiser custom. Taking the fairly new Hideki DIY, which is available from the Mindzai website HERE, JPK has ticked all the right boxes with Mr Kristofer Fisker.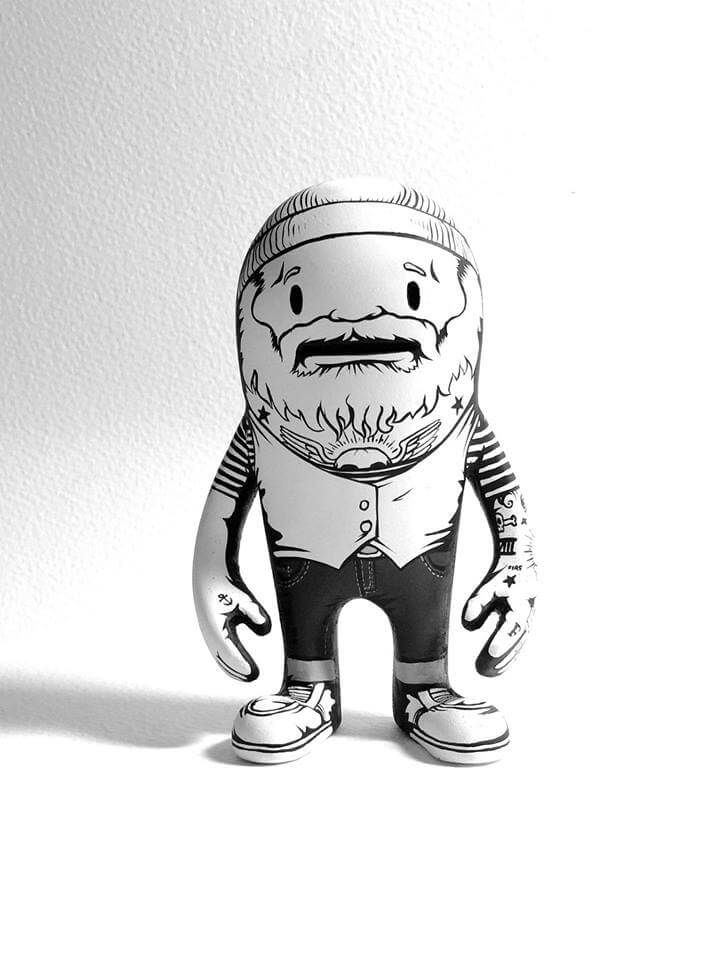 We are all about the beard and tattoos, Kristofer has those aplenty. His nice woolen hat, his beautiful waistcoat. The Hideki Resin DIY is a perfect fit for this custom. Why not take a closer look at the finer details of JPK's Mr Fisker.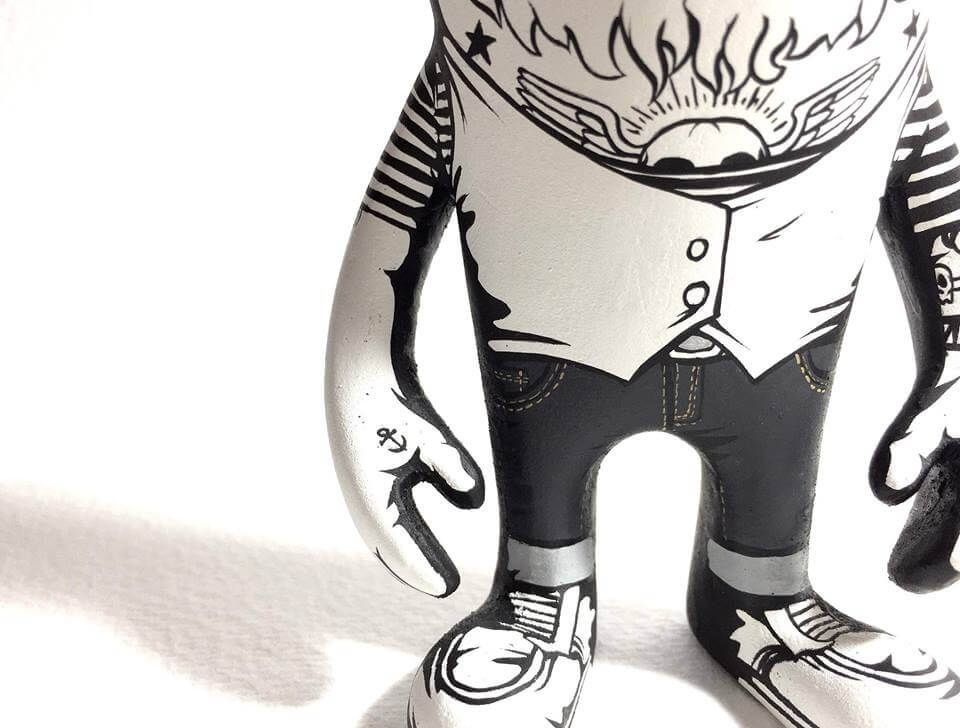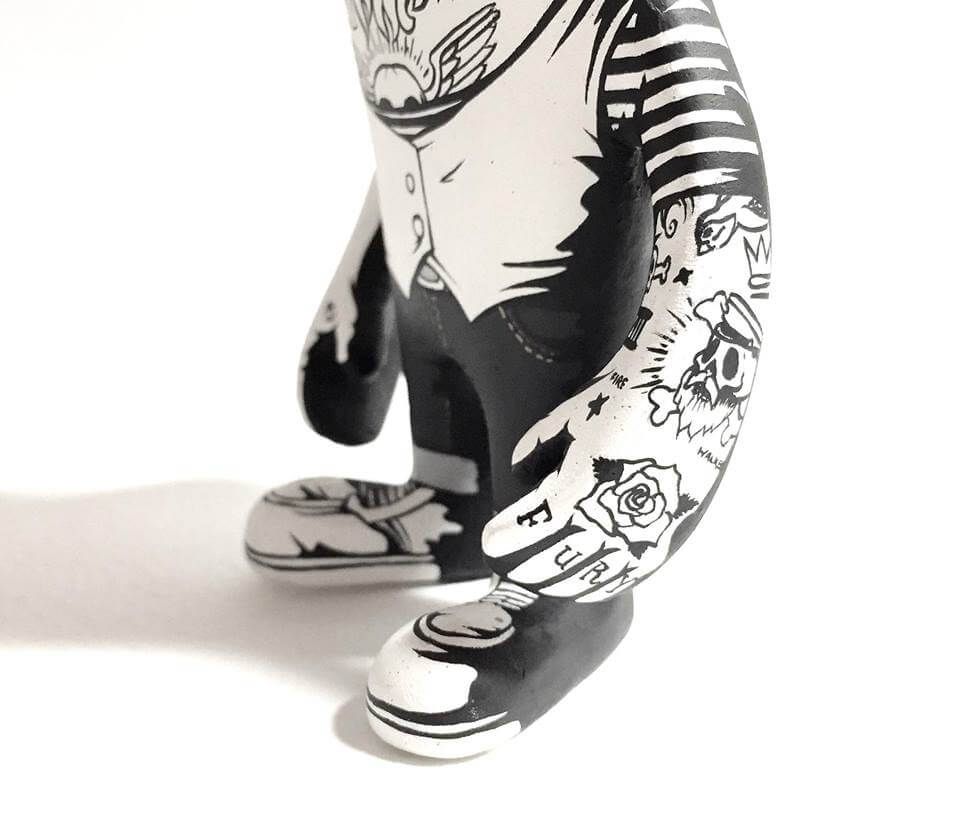 Kristofer Fisker stands at around 4inches tall and is available to purchase on the Mindzai website HERE for $160/£113.
For those that are not familiar with the Hideki Resin DIY Art Toy, you should definitely go check out @HIDEKIPROJECT on Instagram. What started out as a daily drawing has grown over the last year or so. Mindzai hooked up with the Hideki Project artist, Ken Hui, and produced the Hideki Resin piece you see below. We saw the Hideki DIY at DCon late last year and was impressed, so we are happy to see artists like JPK take on this wee fella. Hopefully we'll see more as time progress. I know Chris @ Mindzai has some great plans ahead for Hideki!