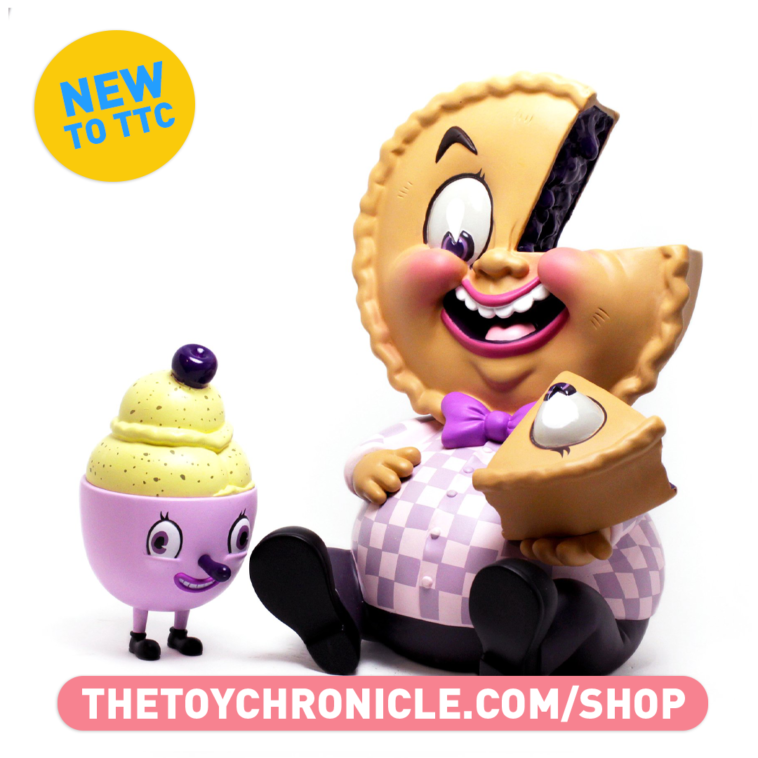 Do you want a slice of the self indulgence pie?! Add Mister Self Indulgence Blackberry edition to your Designer Toy Collection. From Nouar, with the added production of Martian Toys, this Designer Toy Award (multi) winner is now on the TTC Shop. Limited to ONLY ONE piece!! Originally 140 pieces worldwide, this special 9inch commemorative flavour is extra delicious with a fresh checkered shirt print and lovely blackberry filling. Comes with Lil Scoopy, who has got a fresh scoop as well with his new cup and filled to the brim with creamy french vanilla.
Expected to ship in July 2020.
Earn 1400 TTC Points with the purchase of this item. Make your way up the TTC Leaderboard to earn chances at cool stuff in the future. Get into the Top 25 to ensure you are a member of the Pre-Release Insider Cough Klub! You're only a member whilst you are in the Top 25.