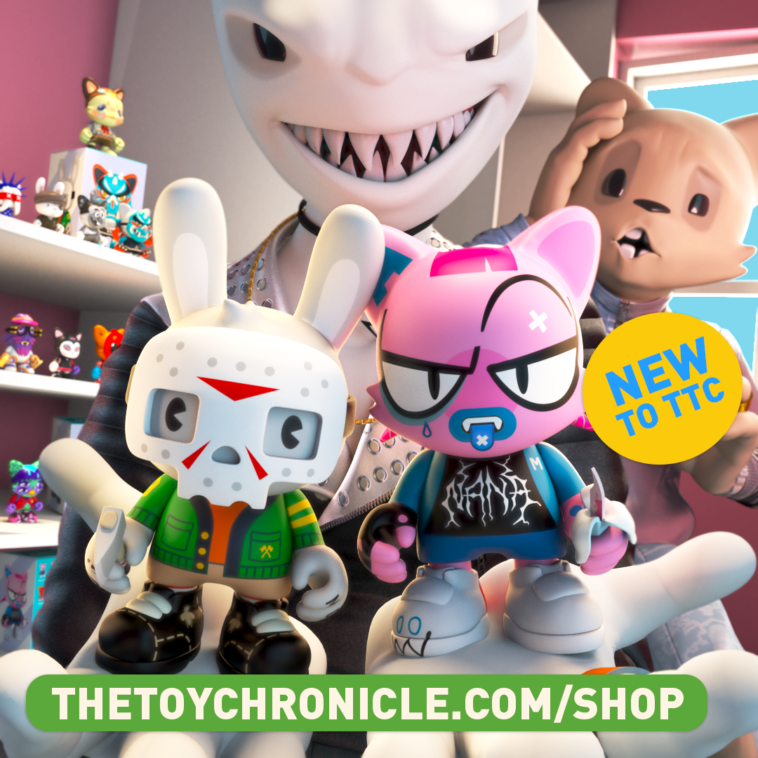 The new Janky Series is HERE! Superplastic have just launched the THIRD blind box series featuring artists Andrea Kang, Anna Cattish, Caramelaw, Huck Gee, Jor Ros, Junko Mizuno, Mark Gmehling, Pete Fowler, Ricardo Cavolo, Scott Tolleson, Sentrock, Sket One, Wattle, Guggimon… and ????!! The case of 12 blind boxes can be purchased by adding 12 to your cart!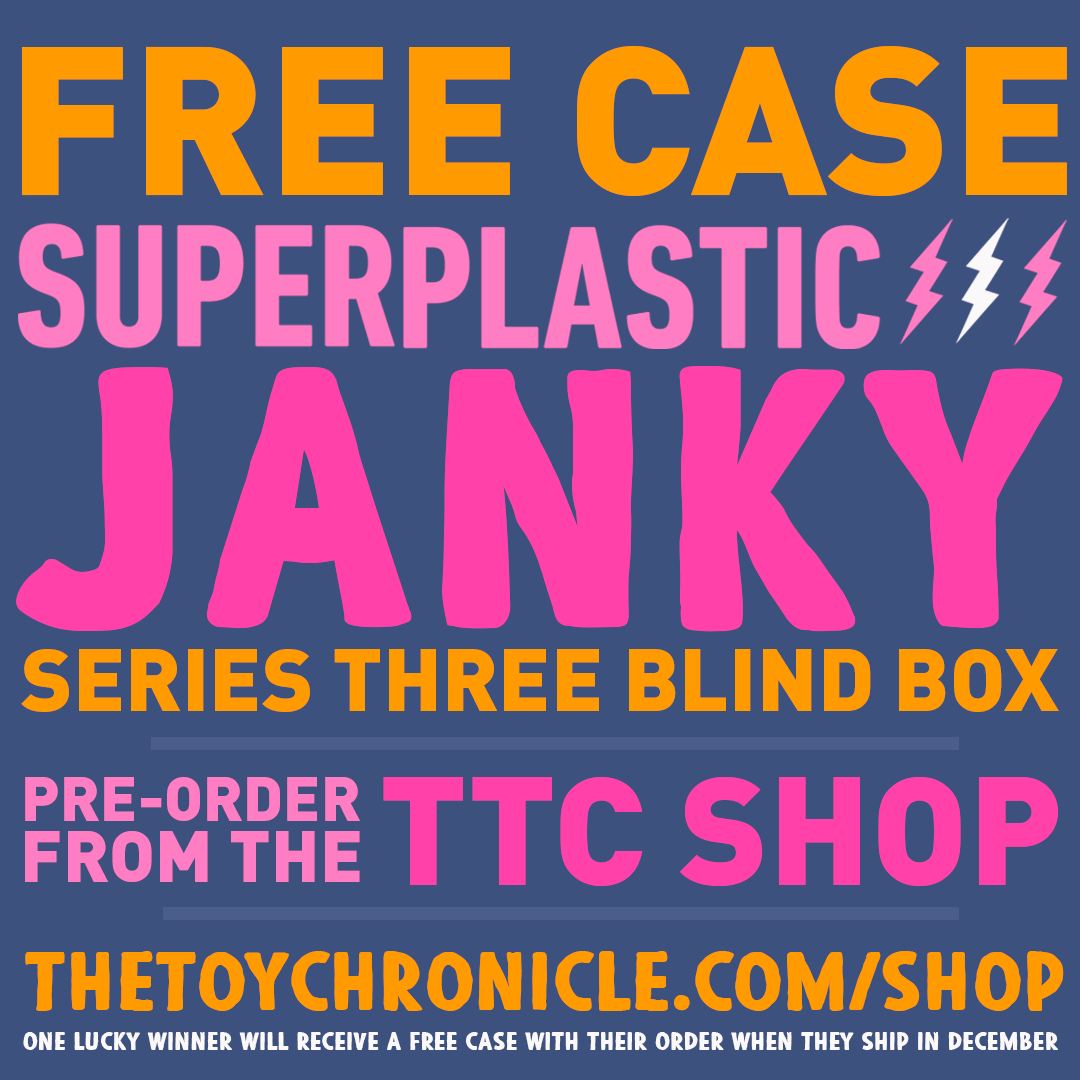 We are offering a FREE case to one LUCKY customer that buys a case of the new Janky series (twelve blind boxes). When they ship in December, you will receive a free case with your order! If you win, of course!
These will be available to ship in December! The current price is your pre-order price of £13 per blind box! Once these arrive in hand, they will revert to £15 per blind box, so grab them now and guarantee your £13 price tag! Bonus, still get 150 TTC Points per blind box even when paying £13!
Earn 150 TTC Points with the purchase of this item. Make your way up the TTC Leaderboard to earn chances at cool stuff in the future. Get into the Top 25 to ensure you are a member of the Pre-Release Insider Cough Klub! You're only a member whilst you are in the Top 25.